12 WooCommerce Plugins to Make the Client Experience Pop
Is your online store on WooCommerce? It comes with thousands of free add-ons and plug-ins. They enable you to add new features to your online store, keep it up-to-date and running the way you want to, and also enhance your customer experience. If you are looking for some help with choosing the best ones for your business, you've come to the right place. Here's a list of the top plugins to keep your customers engaged and returning to your store.
12 Best WooCommerce Plugins to Make the Client Experience Pop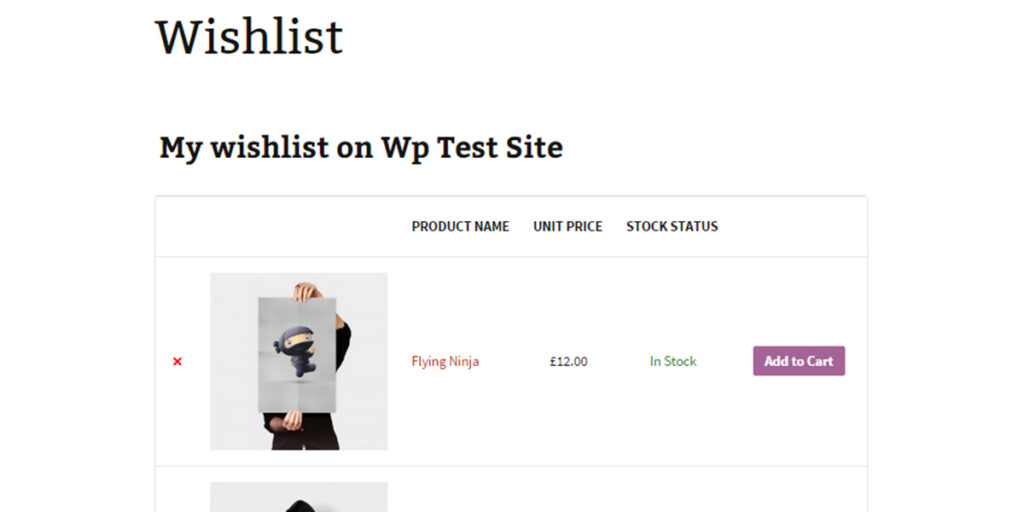 Allows the customer to save products to a wish list and make purchases later. The list can also be sent to family and friends. A perfect add-on for holiday seasons, when users are busy shopping for family, friends and self. This popular plugin allows users to share their wishlist on social networks, driving indirect advertising for your store.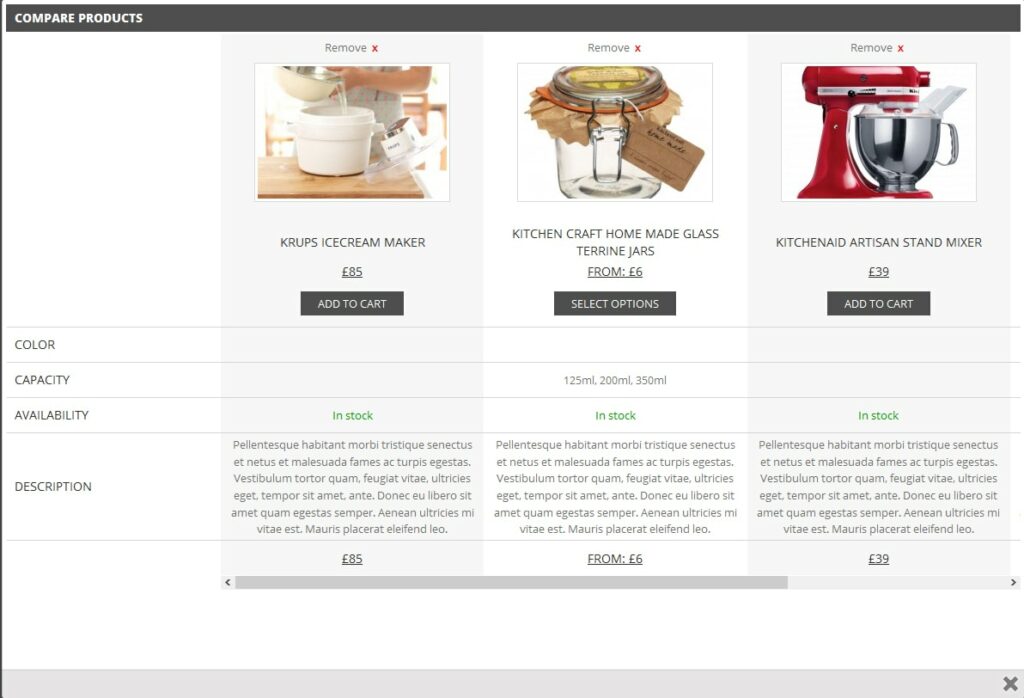 Saves all selected products in one table where customers can view them side by side and compare products from your store. WooCommerce attributes can be set in the products configuration for each product. You can also customize the table with your style and choose which fields the shopper will see.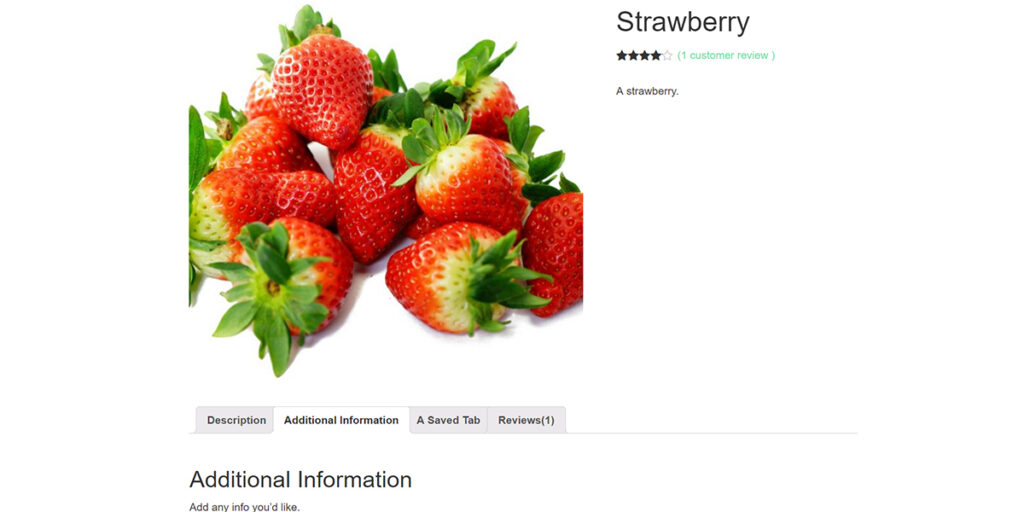 Custom Product Tabs for WooCommerce
Allows you to divide and display product description and details into tabs so that customers can easily switch to the section they want to view and do not have to scroll product pages to view more information. Individual tabs are managed on the Edit products screen and can be easily added, deleted or rearranged. The tabs can be added per product or tabs can be saved and added to multiple products.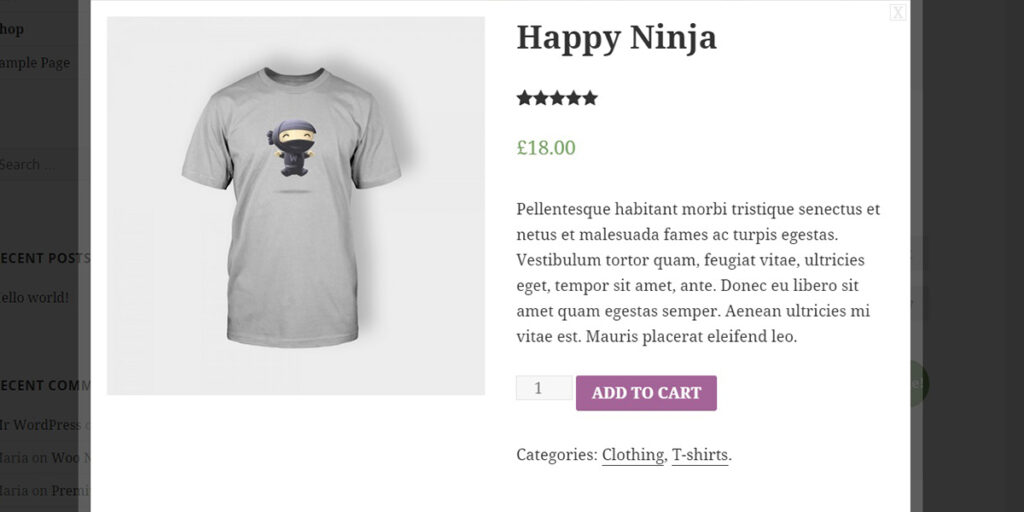 Allows customers to view product details by simply placing the mouse over a button. Users are attracted to and more likely to proceed to purchase products that they can see clearly. Customers can see a larger product image, description and an add-to-cart button in a lightbox popup without leaving the product listings or shop page, helping them to proceed easily to the purchase step.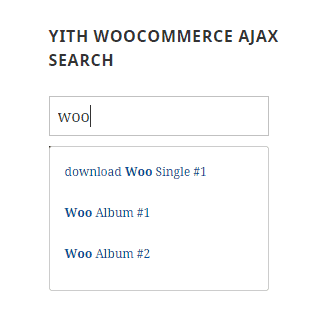 Offers a powerful search feature which displays products as the customers start typing. Customers can search for products without leaving the current page. A powerful add-on for online stores as delays in page load can cause cart abandonment and low customer engagement. You can customize the WooCommerce searchform and also set options for displaying of search results like setting minimum number of characters for search.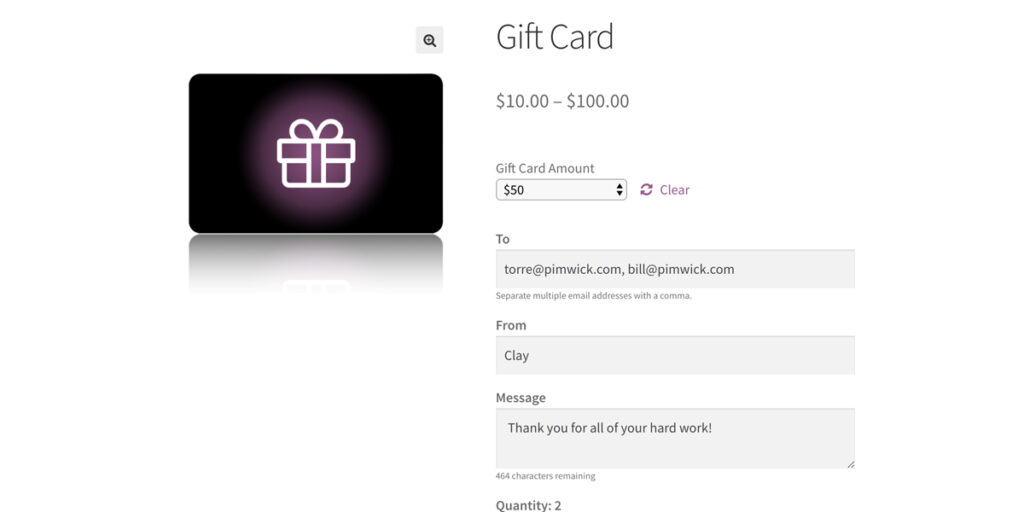 Allows you to add gift cards to your online store as virtual products. You can set-up for different prices of gift cards. Customers can purchase gift cards of different values and offer them to friends and family. The equivalent amount of gift cards is deducted from the bill on a purchase. The customer can specify the amount, receiver and the gift message while purchasing. The receiver does not need to create an account to receive the gift card. No discussion about WooCommerce Plugins is complete without Gift Cards.
Woocommerce Order Delivery Date
Allows the customer to choose a delivery date for their purchase during checkout. WooCommerce store owner can see the desired delivery date on their admin dashboard. You can also set minimum requirements and disable weekdays for delivery. Allowing customers to choose delivery date, improves the customer service experience and reduce cart abandonment rate.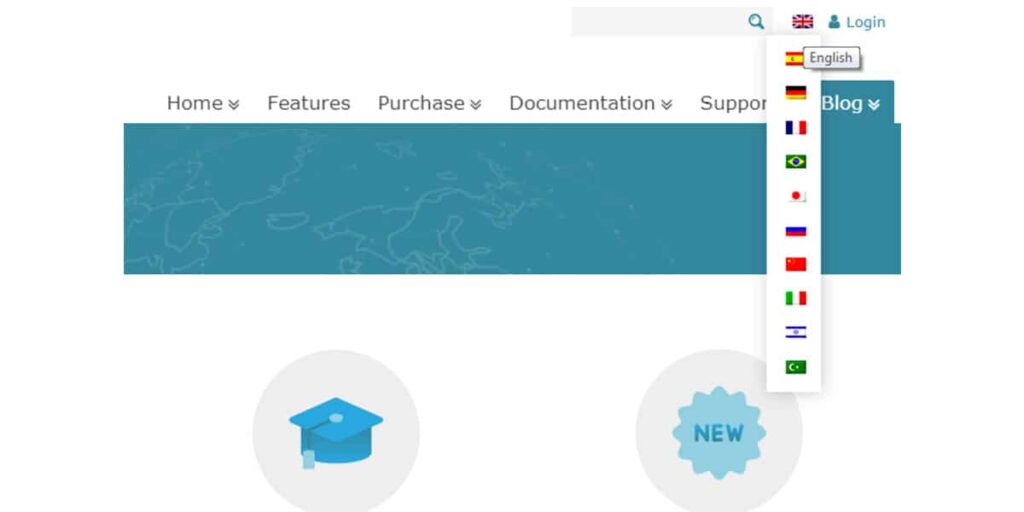 Allows you to translate your product, variations, categories, offers and other WooCommerce pages in multiple languages. Customers can choose to browse your website in their preferred language, increasing your customer-base. This plugin enables to keep the language same throughout the checkout process, and send emails to clients in their language.
Allows your customers to switch currencies and convert prices in real time to their local currency, view product prices and make payments in the selected currency. Currency switcher can be added by using the shortcode or a sidebar widget. This plugin lets you run a single WooCommerce store in multiple currencies.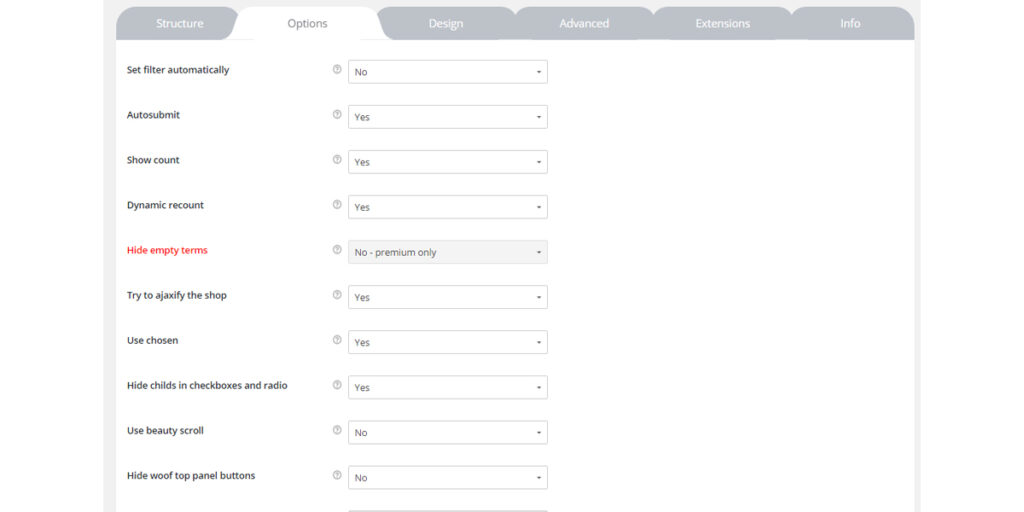 This plugin allows customers to filter products by categories, attributes, product tags, and price and is a must have for your WooCommerce online store to enhance user experience. This plugin can be used as Shortcode or as Widget.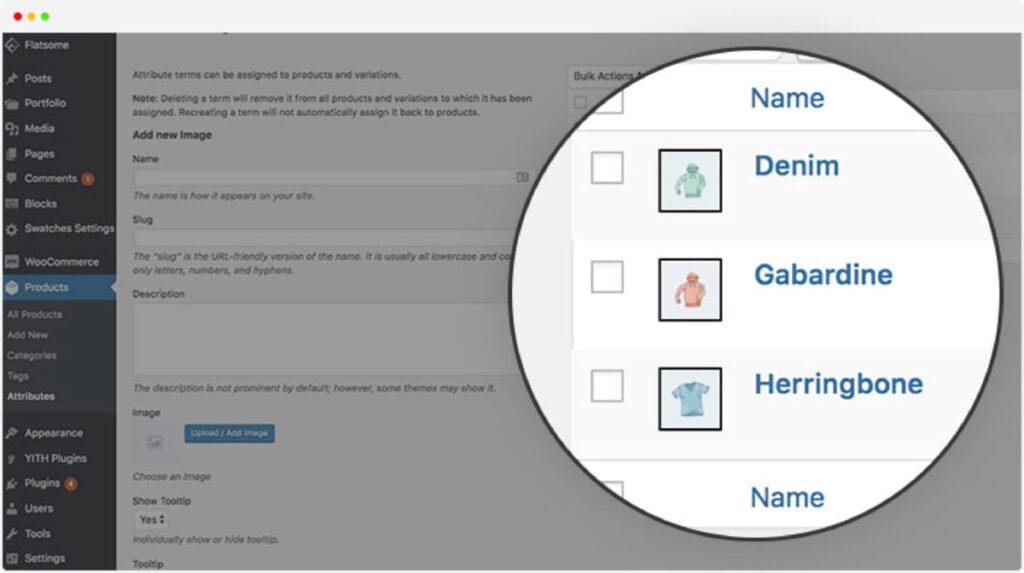 WooCommerce Variation Swatches
Allows you to add easily noticeable production variation swatches, with colours, styles, sizes and more. This plugin enables variation swatches in product quick view. You can also personalize the product attributes swatches. It is also compatible with popular WooCommerce themes and plugins.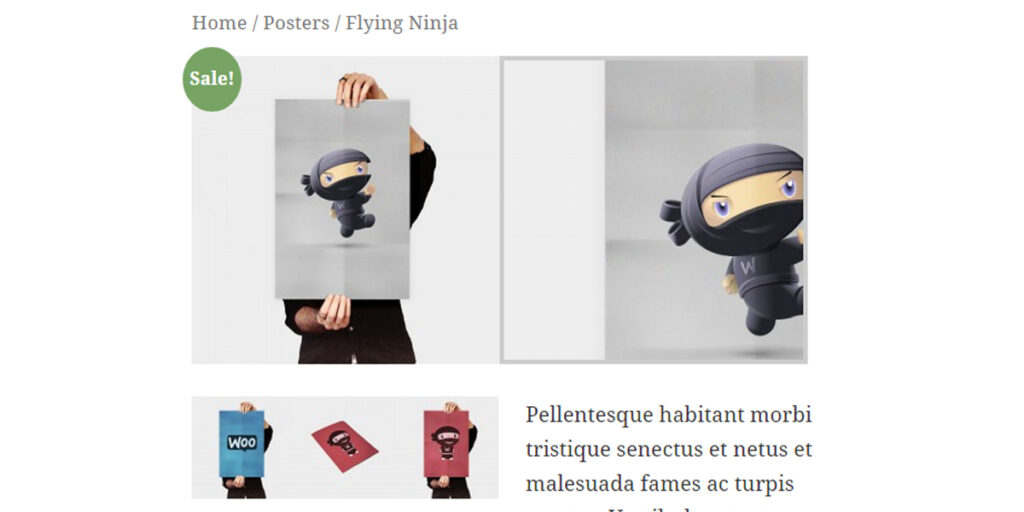 YITH WooCommerce Zoom Magnifier
Allows your customers to zoom and magnify images on mouseover. Customers can view the product in detail without leaving the page. You can also customize the height, width, and size of the zoomed image, and enable or disable it on mobile devices. The Zoom Magnifier adds a customizable slider below the featured image displaying the product image thumbnails.
Choosing the right plug-ins for your WooCommerce store can become quite overwhelming, as there are thousands of free and premium ones out there. Talk to us and get expert help in finding and setting up your WooCommerce store with the right add-ons and extensions. Contact us today to discuss how WooCommerce Plugins can improve your E-commerce websites.
Jargon Busters
Plugin – in WordPress is a software component that adds a new functionality or specific feature to a program without altering the host program itself.
Shortcode – in WordPress are short snippets of code that provide a specific functionality, usually denoted by square brackets [].
Widgets – in WordPress are snippets of content that can be added to the sidebar, footers or other specific areas. They usually contain navigation, media or other information.