Remote Working for Employees During COVID-19
Coronavirus Remote Working – companies around the world now face the reality of staff having to work remotely from home. The WHO has declared COVID-19 a 'pandemic'. It is fair to assume that remote working conditions are here to stay for the next 3 to 6 months. It can be quite overwhelming for companies and employees alike to make the sudden transition from the workplace to home-office.
So how do you setup remote working during COVID-19 for your employees? Here are a few pointers to help you get started and adapt to the new working conditions while maintaining productivity.
Getting started
First of all, identify the critical roles that are essential to keep your company running smoothly. Set your employees up with remote working capabilities as early as possible. Identify staff who can work remotely easily, those who need some changes, and those for whom remote work is not possible.
Take an inventory of computer systems. It would be ideal to use company computers and laptops for remote work but this may not be possible for everyone. In the event, employees need to use their own devices, ensure that their system is fully secured and updated.
Find out the minimum apps or tools required on the home device for employees to do their job effectively. Most of the necessary apps and tools would already be on your official devices. If you are setting up a new computer, get your IT team to ensure all the required tools are installed and up to date. You'll need a videoconferencing platform like Zoom or CiscoWebEx to be installed in everybody's systems. Computing Australia use and recommend Microsoft Teams.
Create a remote working guide including employee safety, system security, communication protocols, emergency contacts, usage of company assets and productivity guidelines. This guide can be used for setting up remote working during COVID-19 as well as other scenarios.
After setting up remote working
Communication is Key
The first casualty of remote working is usually communication! The world is connected 24/7, but you also need your own protocols for communicating in the work-space. Establish new lines of communication for remote work – creating department-specific groups and a common group for the whole company. If you have a large number of employees, assign one person to monitor whether all queries are answered. Ensure groups don't become a place to forward memes!
Due to this unusual situation, having periodic 'face to face' videoconferencing sessions helps employees and managers to stay connected. Similarly, it also takes away some of the isolation they feel while working away from their usual work-space. Remember that your team may be overwhelmed and may not be working in ideal conditions. It is essential to have open communication, but avoid micro-management.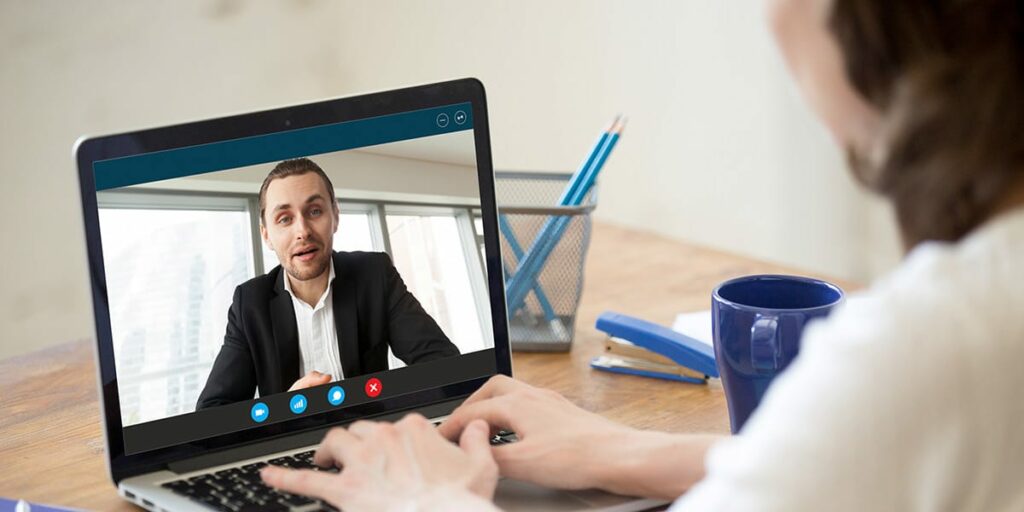 Security
Furthermore, while setting up remote working during COVID-19, your IT department or provider must ensure that all systems have the latest updated operating software. You must also review security tools before your employees start remote work. This is especially important in the light of increasing incidence of COVID-19 themed phishing emails and malicious applications and fake COVID-19 web domains. Provide clear guidance and share security updates regularly with employees.
Ensure that all employees have access to high-speed and secure internet access. Providing access to a business-grade VPN is the best option.
All remote employees should be able to access cloud-based applications without needing to go through the company network.
Ensure regular back-ups of all services.
Educate employees on the necessity of security measures, including simple ones like locking systems while moving away from their desks.
Finally, encourage employees to use separate devices for work and personal use.
Setting up the work-space – Tips for employees
Allocate an area to set up the laptop/desktop, preferably in a quiet corner with minimum distractions.
Ensure that you take care of the ergonomics of your workstation – you do not want to end up with techie necks and cramped muscles.
Try to adhere to the work timings as much as possible; try not to distract yourself with other chores during your working hours.
Let your family know that you should not be disturbed while you are at work or in a call. E.g. Keeping the door closed, can be used as a signal that you should not be disturbed.
Take periodic small breaks to avoid fatigue and sitting in the same position for too long – just like you would do at the office.
Finally, strive for a fair balance between home and work!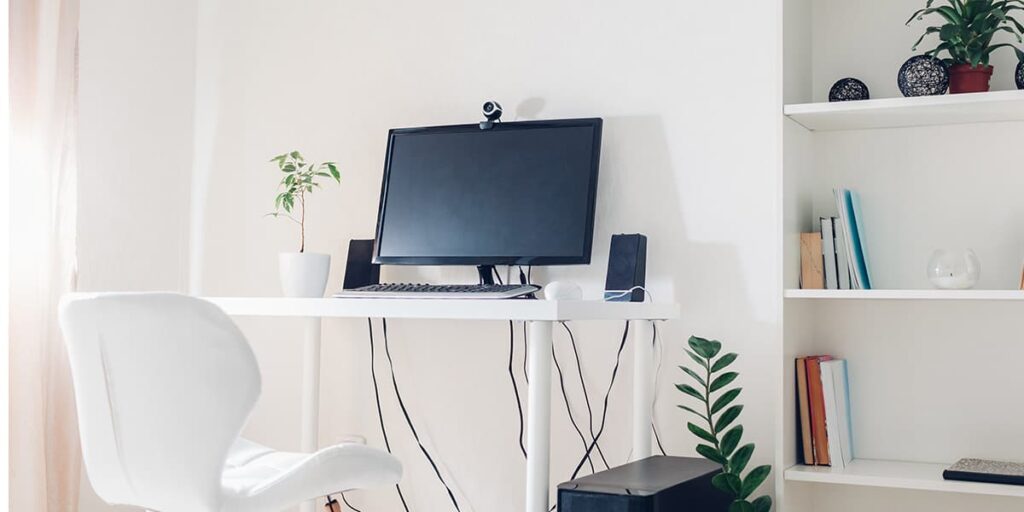 Coronavirus Remote Working conclusion – Therefore, every organization will need to find and work on its requirements to ensure smooth and productive remote working capabilities. You can use these points to setup remote working space during this COVID -19 pandemic. If you need any assistance in getting your business on remote work contact us today or email at helpdesk@computingaustralia.group.