Get More Visibility Online with These 10 Strategies
It can often seem like a challenge to get the organic traffic you need for your website. You may have tried everything from optimizing for SEO, to content marketing and link building but still feel like you're not seeing the results you want. The good news is that there are plenty of tips out there to increase your online visibilty. In this blog post, we'll look at 10 great ideas to help improve organic traffic to your website so you can finally start seeing those desired results. In this blog post, we'll discuss 10 great ideas to improve organic traffic to your website. We will look at how these strategies can be implemented to increase your website's visibility online. We'll also provide some tips on how to increase online visibility by optimizing for SEO so that you get the most benefit from these tactics.
Ten Tips to improve your organic traffic performance
Optimize Your Site for SEO
Create High-Quality Content
Utilize Social Media Platforms
Leverage Influencer Marketing
Utilize Paid Advertising
Focus on Link Building
Analyze Your Competitors
Use Long Tail Keywords
Monitor Your Progress and Adjust Accordingly
Increase Site Speed and Performance
Optimize Your Site for SEO.
This is one of the most important strategies for improving organic traffic to your website. Ensure you're using relevant keywords in your content, optimizing your titles and meta descriptions, and maintaining a clean site structure that's easy for search engines to crawl. Also, make sure your website is secure with an SSL certificate, as Google favours secure websites. Learn more about our technical SEO services here.
Create High-Quality Content.
Quality content is essential for improving organic traffic to your website. Make sure all of your content is well-written and provides value to readers. Additionally, it's important to create a mix of content types, from blog posts and videos to infographics and whitepapers. This will help you reach a wider audience and provide them with the information they want. Read this article to learn why you should be actively marketing content on your website.

Utilize Social Media Platforms.
Social media can be an effective tool for driving organic traffic to your website if used properly. Identify which platforms are the best fit for your business objectives and begin creating engaging content that will appeal to your target audience. Share content regularly and interact with your followers to build relationships and trust.
Leverage Influencer Marketing.
Working with influencers can be an effective way to reach more people and improve organic traffic to your website. Identify influencers in your niche that have large followings and create campaigns where they promote your products or services. This will help you attract potential customers and increase brand awareness.
Utilize Paid Advertising.
Paid search advertising is a great way to instantly get in front of more people interested in what you're offering. Use targeted keywords to reach the right audience, set reasonable budgets, and track your results, so you know what's working and what isn't. Learn what to expect from a Google Ads campaign here.
Focus on Link Building.
Links from other websites to yours can help increase organic traffic and improve your search engine rankings. Reach out to relevant sites in your niche and offer them quality content in exchange for a link back to your site. You can also utilize directories, resource pages, blog comments, press releases, social media posts, and more to build links. Not all links are beneficial however. Learn why you should disavow some backlinks.

Analyze Your Competitors.
Identifying what strategies your competitors are using can be beneficial for finding opportunities for improving organic traffic to your website. Take a look at their content, keywords they're targeting, and the types of links they're building to get a better idea of what works and what doesn't. There are also risks to this strategy – you can just copy the SEO strategy of another business. Read this article to find out more.
Use Long Tail Keywords.
Focusing on long-tail keywords can be an effective way to improve your organic traffic. Long tail keywords are more specific phrases that are less competitive than short, generic ones, making it easier for you to rank in search engine results. Additionally, they tend to have higher conversion rates than short keywords because they're more targeted and people searching them already know what they're looking for. Read about Long-tail keywords here.
Track Your Results.
Implementing the strategies outlined above can take some time to show results, so it's important to track your progress. Use tools like Google Analytics to monitor your organic traffic and keep an eye on key metrics such as bounce rate and average time on page. This will help you fine-tune your strategy for optimal results.
Increase Site Speed and Performance.
Slow-loading pages can lead to a drop in organic traffic as visitors get frustrated with the slow speeds and leave before viewing your content. Ensure you're optimizing images, minimizing redirects, and using a reliable web hosting provider to maximize site speed and performance.

By following these ten tips, you can significantly improve organic traffic to your website and see better results in no time.
If you prefer, we have a professional team of experienced SEO experts who can review your present website and develop a strategy to start delivering more visitors to your website.
Contact Chris on 0438 855 884 or email sales@computingaustralia.group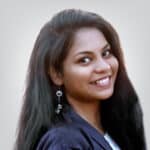 Vaikhari A