10 Business Apps to Install on Your New Smartphone
More and more business is now being done on and with your smartphone. Smartphone apps help you get work done faster and better. These apps can enhance your Smartphone's functionality by providing perfect platforms for updates, customisations and improved productivity. We list here 10 best business apps for your smartphone to improve productivity, security and user experience.

Cyberattacks are an ever-present threat. The ideal way to protect your smartphone and accounts from cyber threats is by implementing two-factor authentication (2FA).
Authy is one of the best 2FA apps.
It supports most of the popular websites and account types that support open 2FA systems.
You can register Authy with your mobile number and use it to generate codes for services like Google, Dropbox etc.
It can sync with all your devices, including phones, tablets, PCs, and provide offline support.
The app is totally free, with no ads or in-app purchases.

A password manager can not only carry your burden of remembering all the online account login credentials but also help to keep them secure. Password managers generate strong and very-hard-to-guess passwords and securely store them in an encrypted vault.
Dashlane is an ideal password manager for your smartphone.
It is simple and secure. It is well designed, easy to use and excellent at filling out online forms that need your personal information.
It has bulk password changer which at once can reset hundreds of passwords.
It also scans your email inbox to find online accounts that you might have forgotten.
The free plan stores logins for up to 50 accounts.
The premium plan provides unlimited VPN service, dark-web monitoring and synchs all your passwords across all your devices.
| | |
| --- | --- |
| Price | Premium $39.99/year (AUD 51.80) |

LinkedIn is an excellent professional networking app. Millions widely use it as a platform for job-seeking and networking.
It is available in over 200 Countries.
It can help you manage your professional image, build connections, gain valuable insights, connect with professionals from a similar industry, and apply for jobs.
LinkedIn's one-click apply companies can easily auto-fill the candidate's information based on their LinkedIn profile.
It is the ideal option for entrepreneurs searching to expand their network.
| | |
| --- | --- |
| Price | Premium from $59.99/m (AUD 77.28) |

If you are looking for productivity apps, Todoist is just what you need.
Todoist is simple, customisable, and one of the most advanced to-do apps.
It allows you to build lists using an intuitive app that synchronises across all your devices.
The free version provides you with native language input, priority ratings, etc. You can also manage up to 80 projects and team up with up to five people per project.
The premium option provides features like reminders, labels, filters etc.
You can utilise it for both personal and professional task management.
For more productivity apps read our blog on the big guide to productivity apps.
| | |
| --- | --- |
| Price | Premium $36/y (AUD 46.37) |

Microsoft Teams is a unique messaging app since it's tightly integrated with other Microsoft Office apps, including Outlook and OneDrive.
Within the app, you can edit Word documents, Excel sheets and PowerPoint presentations.
It's a widely used team messaging app for the workplace.
You can schedule meetings, complete with a schedule, or make spontaneous calls.
For additional features and increased file storage, you'll need to upgrade to Microsoft 365 Business Basic.
| | |
| --- | --- |
| Price | Basic from $5 per user/m (AUD 6.44) |

Adobe Acrobat Reader is a widely used annotation app with high functionality.
It helps you open, view, and sign PDF files from email, the web, or any app that supports sharing.
You can leave comments on the PDFs using sticky notes and drawing tools, or highlight them with annotation tools.
You can fill out forms and e-sign any PDF document and later save and share documents through a free Adobe Document Cloud account or Dropbox.
With In-app purchases, you can create PDFs, reorder pages, and convert Microsoft Office files and images.
| | |
| --- | --- |
| Price | In-app Products from $0.99/item (AUD 1.27) |

Microsoft Outlook mobile makes it simple and quick to get your emails, contacts, attachments, and calendars.
With outlook's built-in analytic engine, the important emails will automatically be displayed on top.
You can easily sort your emails using the quick swipe controls.
It also offers an exchange account with which users can manage calendar, schedule meetings etc.
With the business-focused features of Microsoft Outlook, it is widely used by business users.
It works with Exchange, Gmail, Office 365, Outlook.com iCloud and Yahoo Mail accounts.

Google Maps app makes your navigation easier. It is one of the most popular of all GPS navigation apps.
The app consists of over 220 countries, and territories mapped.
It allows you to get real-time traffic information and download portions of the map for offline use.
If you need to navigate offline, you can save maps with voice directions. These maps will only expire after 30 days.
Google Maps works for many forms of transportation, including walking and public transportations.

You can create workflows and invite others to collaborate on projects
Lightweight project management allows for simple project management
Easy uploading of files, photos and videos from Google Drive or Dropbox
Easy checklist feature that keeps track of what needs to be done
Available free with optional paid tiers if needed


Need an app for video chatting and video conferencing? Zoom is one of the best video chat apps in the market.
Zoom works on all platforms both as a downloadable app and as a web app.
It allows live annotations, screen sharing, and encryption.
The free version will have a time limit of 40-minutes when three or more are people invited to a meeting. You can lift it by upgrading to a pro version.
Pro version allows you to add up to 100 people on the same call.
| | |
| --- | --- |
| Price | Pro $14.99/m (AUD 19.42) |
These are our picks for the 10 best business apps for your smartphone. You don't need to use all of them at once. You can choose the best business mobile app for your Android or iOS phone to suit your needs. For further technology or IT related queries, contact us or email at helpdesk@computingaustralia.group. Our IT experts in Perth will be 24/7 at your service.
Jargon Buster
iOS – An operating system created exclusively for Apple devices by Apple Inc.
Android– A mobile operating system designed primarily for touchscreen devices like smartphones and tablets.
PDF– Portable Document Format – A file format for capturing and sending documents, in a manner independent of application, hardware, and operating systems.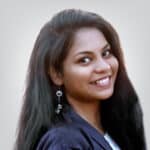 Vaikhari A