WordPress SEO in 5 Minutes – What is Duplicate Content and What are the Ways to Fix It
Search engines continuously strive to provide users with the best search results. One of the problems search engines face while trying to index for pages is duplicate content. So, what is duplicate content, and how does it affect your ranking? Our SEO experts from Perth will help you understand all about duplicate content and how to fix duplicate content issues on your website.
What is duplicate content?
Duplicate content is the content that appears on multiple URLs on the internet that is either similar or identical. Duplicate content can negatively affect your ranking because Google cannot decide which URL to list, leading to lower ranks for both URLs. In extreme cases, Google might entirely remove your website from the Google index, which will stop it from appearing in search results.
How does it affect your SEO?
Reduce organic traffic
Google will not index duplicate pages in their SERPs leading to loss of ranking and organic traffic.
A low number of Indexed Pages
As we mentioned before, Google can refuse to index pages with duplicate content, which cause you to be unable to reach your audience. This situation is seen in e-commerce and other sites that have a lot of pages.
Penalty
Even though it's rare, Google has announced that duplicate content can lead to a penalty and be removed entirely from indexing. The penalty is demanded only in cases where the website deliberately uses content from other websites.
Best practices to fix duplicate content issues

Here are the best practices you can implement to reduce duplicate content on your website.
WWW or non-WWW issue can be solved by focusing on one version and redirecting the other to the focused website.
Disable Session IDs.
Build a coding script to determine an order for putting parameters and ensure you follow it everywhere on your website.
Instead of using URL parameters for tracking, use hash tag-based tracking.
Disable comment pagination in WordPress.
WordPress automatically generates tag and category pages. Add the "noindex" tag to these pages to exclude them from indexing by search engines.
Block printer-friendly pages; use a print style sheet instead.
Redirect any duplicate version of the content to the original version using 301 redirects.
In case you have many similar pages, try to either expand each page or consolidate the pages into one.
When you syndicate content on other websites, ensure that each site on which the content is syndicated carries a link back to your original content. So, Google knows which content it should index.
Use the canonical tag "rel=canonical" to inform search engines which page they need to include for indexing and which they should exclude.
These are some of the best practices to fix duplicate content issues. Duplication can happen by error. So being consistently on the lookout can help you prevent most of it from occurring. Fixing duplicate content is necessary to ensure content quality and good rankings in SERPs. For more information about duplicate content and other SEO related queries, contact us or email at sales@computingaustralia.group. Our SEO specialists are always ready to assist you with your SEO queries.
Jargon Buster
Universal Resource Locator – URL – The web address of a particular webpage or file on the internet. It consists of the protocol, the domain name, and additional path information.
Organic traffic – a term used to describe the visitors to a webpage coming from a search engine's organic results and not paid ones.
Canonical tag – a snippet of HTML code that informs the search engines that a particular URL represents the master content.
Redirect – a way to direct both users and search engines to a different URL from what they initially requested.
Article originally published on 05/02/2021
Revised on 08/04/2021
Added new section: How it affects your SEO?
Added new terms to Jargon Buster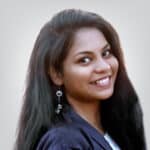 Vaikhari A