Business Apps To Make The Most Of Your Digital Pen
Move over the keyboard; the Digital Pen lets you do much more than the usual keyboard and standard computer, giving your productivity an extra boost. Of course, you will need business apps to make the maximum use of your Digital Pen. You can choose from the scores of apps out there based on your requirements. We have put together a list of the best business apps to help you get started.
What are the Benefits of Using Digital Pens?
Some of the benefits of using a digital pen are listed below:
Allows you to visualise your thoughts and ideas digitally
Provides an unlimited workspace to work with
Allows you to draw and write on multimedia content
Reduces the usage of paper
You can skip the trouble of ink refilling
Enables you to keep things organised
Allows you to back up, which prevents losing the notes in future
Next generation flipcharts and whiteboards
Easy to add notes and highlight texts than using keyboard and mouse
Digital drawings can help you to be more creative and communicative during remote meetings
Everything is stored digitally, allowing you to access it anywhere at any time.
Best Business Apps for Digital Pen
Now let's see some of the popular business apps that can help you make use of your digital pen to improve your productivity.


If you use PDFs often, then this is just the app for you. It lets you merge multiple PDFs, has a large selection of tools for highlighting and making written notes, and putting down your signature. It allows for easy navigation for PDFs with large no of pages and also has many grids and line templates.


If you use PDFs often, then this is just the app for you. It lets you merge multiple PDFs, has a large selection of tools for highlighting and making written notes, and putting down your signature. It allows for easy navigation for PDFs with large no of pages and also has many grids and line templates.


This app is for product designers, architects, industrial designers or anyone who need to draw, sketch or design in professional environments. It has a lot of pro tools, features, brushes and surface to choose from. The interface is also quite fast.
4. OneNote


OneNote is like a digital notebook and is a perfect app for those who like to keep things organized. You can draw, highlight texts, take notes on white, grid or ruled line backgrounds. The notes are saved and synced in the cloud so you can access your notes across devices.
5. Bamboo Paper


Bamboo paper gives a very true paper feel while using the Pen. You can make notes and journals using the writing tools, draw and sketch with the custom color palettes and even add pictures to your page. It also allows for sharing your notes on other platforms.
6. Sketchable


Sketchable is another wonderful app for your drawing, sketching and painting needs. It's a part journal, part canvas app which allows you to scribble a note, work on an existing image or artwork, or create a new artwork with its wide range of tools.
7. Scrble


This is a notepad for writing and illustrations with just the basic tools. You can choose from the blackboard, whiteboard, lined paper, music sheets or maths sheet background and various paper options. The pen input response is quite impressive.
8. Collaboard


Collaboard is aimed at people who work on team projects. Multiple users can contribute notes, videos and images in real time to what is essentially a digital whiteboard. It is compatible with Skype and PDF.
9. Index Cards


With Index Cards, you can take notes and arrange them in stacks. It's an ideal app for taking notes, making drawings and storing information in brainstorming sessions, business meetings, storyboard writing, project meetings, etc. You can create an unlimited number of cards and type or draw on both sides of the card. The zoom function lets you make detailed drawings or put in a large amount of information on the card. You can also export stacks.
10. Plumbago


Plumbago is a note-taking app for the Surface aimed at capturing your ideas and organizing them into notebooks. Notes are displayed in a grid allowing for easy navigation between notebooks, and also within the notebooks. The radial menu is a movable dial, allowing you to select the color and pen and even an eraser. You can also choose from paper types and customize notebooks too.
11. AutoCAD


AutoCAD is one of the best apps in the market when it comes to vector designing. Moreover, AutoCAD 360 is the perfect touch-screen version suitable for working with your digital pen. It allows you to open and view your DWG files. You can effortlessly add measurements and dimensions to your drawings with the pinch and zoom ability and using your digital pen.
12. Journalist


Journalist is the ideal app for you if you love to journal or scribble down your ideas. It allows you to draw using different pens, pencils, unique brushes, colour palettes and effects. You can also create 3D drawings using the Isometric drawing tool. It lets you share many different content formats from other apps, including .png, .mp4, HTML, and .gif. Enjoy the freedom of a free-form canvas that includes several paper choices, rulers, and two-dimensional shapes to keep a digital journal.
13. Evernote


When it comes to note-taking apps, Evernote easily achieves one of the top spots. It syncs your notes and notebooks across any computer, phone, or tablet. Evernote lets you write and capture ideas as notebooks, searchable notes, checklists, and to-do lists. You can also highlight passages in saved articles and also record important notes during meetings
14. Nebo

Want an app that allows you to edit and format your notes quickly? Then Nebo will be your perfect choice. It lets you delete a note by just scratching it out and join two sentences together by swipe up.
You can create headings and lists, add or remove spaces and line breaks, delete and emphasise text easily using your digital pen.
Need help with business apps for Digital Pen? Contact us today or email at helpdesk@computingaustralia.group.
Jargon Buster
PDF – Portable Document Format – a file format created to display documents consistently over various gadgets and platforms.
Digital pen – an input device for capturing handwritten notes or drawings and converts handwritten analog created with pen and paper data into digital format.
App – Application – is a computer program or software created to run on a mobile device like a phone, tablet or smartwatch.
Article originally published on 18/03/2020
Updated by Merin Jose on 12/07/2021
Added new section:
What are the Benefits of Using Digital Pens?
Added apps:
AutoCAD
Journalist
Evernote
Nebo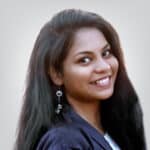 Vaikhari A