Content KPIs: What are they and why do they matter?
Content marketing is one of the best digital marketing tools that can give amazing ROI when done right. Creating a content marketing strategy is just the first step – to have a successful content marketing campaign you need to establish KPIs. KPIs are necessary to ensure that you don't make mistakes that could destroy your marketing and SEO efforts. By not having fixed key performance indicators (KPIs), you won't be able to achieve the results you wish for. But can you measure something creative like content creation? Content marketing takes time to show results, but yes, the results can be measured. So, why do content KPIs matter? What are the common content KPIs and how can they be measured? Our team at Perth explains.
What are content KPIs?
As the name suggests, key performance indicators (KPIs) are signals that indicate the progress you've made towards an intended result. They help you analyse how your campaigns are performing and give insights into what you should do for better results. Good KPIs track the quality, compliance, efficiency and utilisation of your resources.
Content KPIs are key performance indicators of a content marketing campaign. They are mainly of four types:
Social engagement metrics
SEO metrics
User engagement metrics
Business and conversion metrics

1. Social Engagement Metrics
This set of KPIs are metrics associated with social media channels such as Twitter, Facebook, LinkedIn and Instagram. Social engagement is a critical factor for the success of online campaigns. Your social engagement rates must be good for sustained brand recognition and improved lead generation.
Through analysing what types of content get the most engagement, you'll be able to create a content marketing strategy that delivers the best results for your business. For example, if your 1000-word articles are shared across more platforms compared to 2000-words articles, creating more of such content will help you boost your reach even more. So, social engagement metrics have a significant role in directing content strategies.
2. SEO Metrics
The significance of SEO for the success of a digital business is undeniable. SEO metrics indicators such as CTR, page speed, crawl errors, and rankings analyse the performance of your online content. This set of KPIs tells you how well your site is performing vis-a-vis search results and user experience. They also give insights into the number of people who view and interact with your content and the reach of your media.
SEO metrics allow you to observe and understand user behaviour. You'll be able to know which keywords attract more readers and how much time your readers spend on your pages. SEO is an ongoing effort – SEO metrics help you make the right decisions on what works best for your site.
3. User Engagement Metrics
The user engagement metrics are crucial to understanding the effectiveness of your content. These sets of values describe how well your content attracts new and existing customers and drive traffic to your website. Bounce rates, conversion rates, page views etc., are the important user engagement metrics. They are useful to learn what visitors are doing on your website.
4. Business and Conversion Metrics
Business and conversion metrics give you a detailed report on the content marketing efforts that contribute to increasing your business value. ROI, reviews and conversion rates are the most significant variables in these metrics. Metrics such as search volume and the percentage of good reviews help you understand how well your marketing strategies are working at conversion.
Why do content KPIs matter?
The digital space is quite dynamic and competitive. Consumer behaviour is never static. Therefore, your marketing strategies also need to be constantly revised to help you achieve your business goals. You have to understand how people are responding to your content and how efficient it is in driving sales. Choosing the most fitting KPIs and adjusting your content marketing strategies accordingly will help you achieve your business goals. Setting and measuring the right KPIs will give you the precise and detailed information you need to meet the expectations of your customer.
Key performance indicators (KPIs) are integral to your content marketing strategy. We hope that this article helped you understand what they are and why they matter for the success of your business. Do you need an experienced pair of eyes to polish your content marketing strategies? Contact us or email us at sales@computingaustralia.group. The Computing Australia Group offers customised digital solutions for all businesses in WA.
Jargon Busters
KPIs: Key performance indicators (KPIs) measure how well a company performs against its set of goals.
ROI: Return on investment, or ROI, is a formula that evaluates the efficiency of an investment.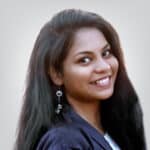 Vaikhari A