Why do Medical Professionals Need Websites?
For a long time, medical professionals relied on referrals from colleagues and "word of mouth" from existing patients. Advertising was seen as a desperate measure. Though still in use, this strategy is becoming less and less effective and sustainable for medical practices. For new medical professionals setting up their practice, having an online presence has become as important as the location of their medical practice. With internet reach being what it is today, more and more people research on the Internet before they decide to book an appointment with a doctor.
But what about established medical professionals whose appointment schedules are already filled with referral patients? Do they need a website? The answer is a resounding YES. We will tell you here why a website designed for optimal utilization and in accordance with the advertising guidelines of the National Law is important for new as well as established medical professionals, and individual professionals as well as medical facilities.
Here are 8 good reasons why every medical professional needs a website:
1. An online presence lends credibility to your practice
Patients will research you even if you have been referred by an existing patient or another professional. A professional website adds to your reputation and shows that you are up to date with the latest medical technologies as well as online marketing best practices.
Listing the education and memberships of the medical staff and the biographies of non-medical staff adds credibility to your practice. Displaying awards and patient reviews helps to instil a sense of trustworthiness in your potential patients.
2. Connect to online healthcare services search apps
Having your own website allows you to register your website with online healthcare marketplaces. They function like an online directory of healthcare professionals, where patients can easily find you and book appointments too, improving traffic to your site and increasing patient conversion rates. Healthcare services apps also have provision for reviews, increasing your credibility ratings.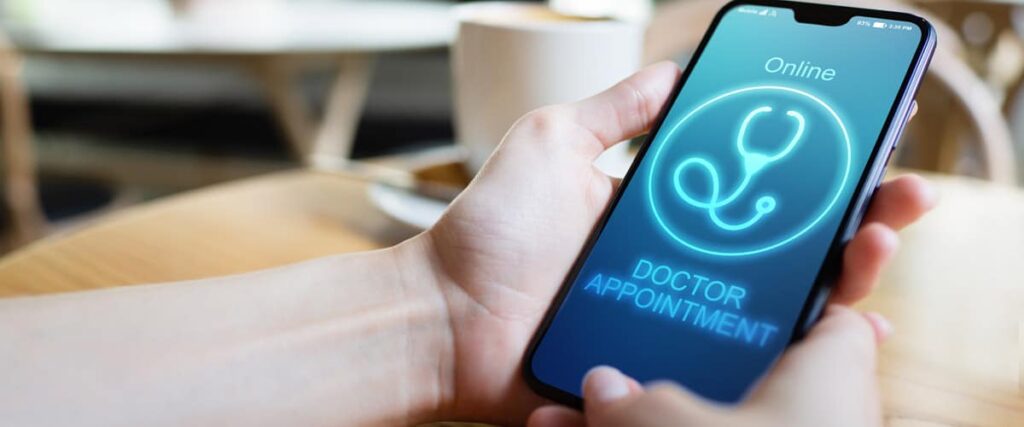 3. Increase your visibility
If you are not online, people will not be able to find or learn about you when they search the internet for you specifically or for professionals in your area of expertise. Your website is working for you 24/7. So, anyone can look up your website at any time to find information about you and your practice, without waiting for phone calls to be answered.
An optimized website ensures that your practice has a good ranking in the search engine results and increasing your reach. Read our tips on how to optimize your website.
4. Multiple channels for new patients
With rapid changes happening in healthcare, relying on a single channel or traditional methods for new patients may not be enough to grow and sustain your practice. Moreover, online presence is an inexpensive advertising and communication channel. A good website along with a strong social media presence is a much inexpensive method of advertising than traditional methods like TV or print media.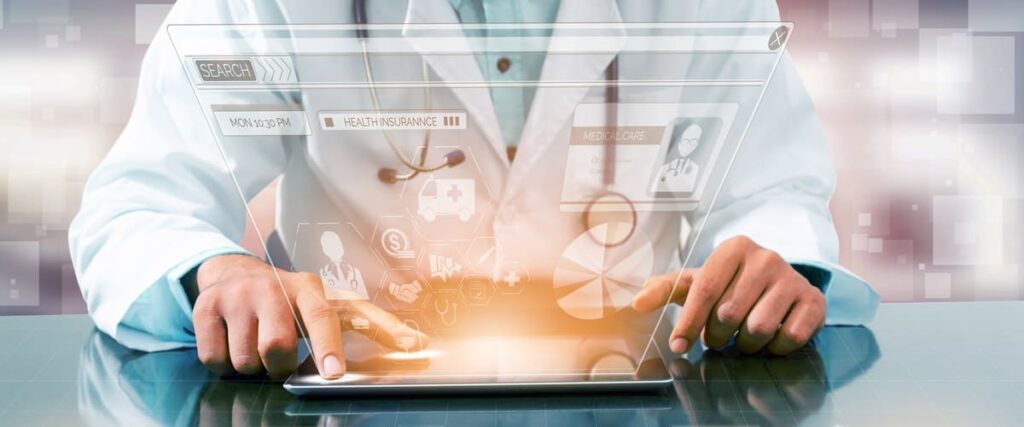 5. Increase appointments
You can increase your appointment bookings with features like Request an appointment, new patient registration etc. on your website. This also helps in reducing waiting time for patients leading to enhanced patient experience. Your website is working for you 24/7. So, anyone can look up your website at any time to find information about you and your practice, without waiting for phone calls to be answered. Your website should have features and apps that are designed to improve user engagement and experience. Check out our blog on how you can use online presence to increase patient engagements.
6. Measure your ROI
There are analytical tools available to help you easily track the traffic coming to your website, user behaviour once they are on your site and how many of your potential patients got converted into actual patients. These tools give you valuable information about the demographics and visitor behaviour. You can use this information to make changes to your facility, like change timings, or provide features for online reports etc, which further helps in improving your ROI.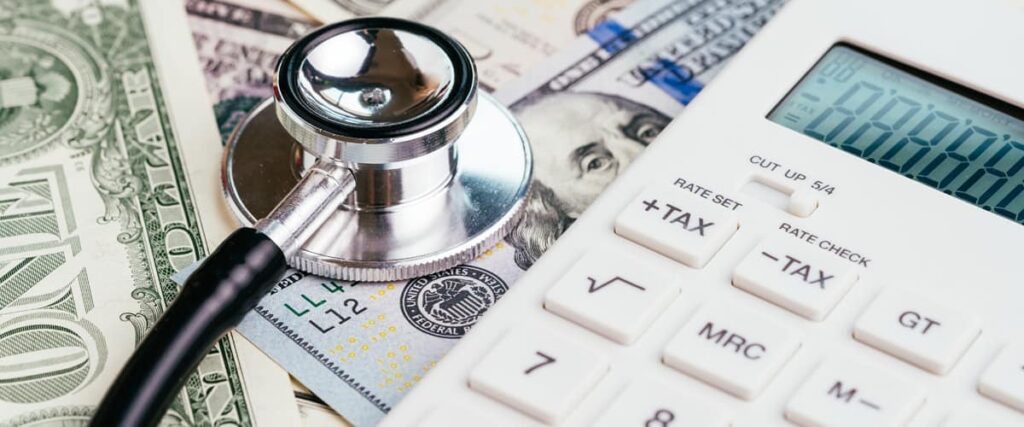 7. Improve operational efficiency
Having a website with FAQ about your practice and features like request appointments, registration forms, prescription requests, medical records request, emergency appointments/contacts, billing information etc. help in reducing administrative costs and add to overall operational efficiency of your office.
An easy example would be having information on your site about what documents or reports patients should bring when they come to you. This helps in reducing the time that your staff spends on explaining to each patient on such details.
8. Stay ahead of the competition
As much as you may not like it, the fact is that online marketing is essential for any kind of business and will remain so in the unforeseeable future. The increase in mobile usage to access the net has changed how users search for services. Any information you need is at your fingertips. Needless to say, more and more medical professionals are getting websites and social media accounts. You can't afford to stay away from the net if you want to stay relevant and ahead of the competition.
Why do medical professionals need websites – conclusion
Get a professional web services provider to design your website for you. Talk to our experienced SEO and web designers in Perth, to get a great website designed in accordance with the Medical Board of Australia's Guidelines for Advertising of Regulated Health Services. Contact us today.
Further reading: Get More Patients from your online presence
Jargon Buster
Online Directory: A catalog of websites/businesses that can be viewed online to find listings in a particular category.