5 Minute HelpDesk – How to Disable Your Stolen Smartphone?
Smartphones are now an inseparable component of our lives. We shop, communicate, transfer files and more using smartphones. Even the thought of losing your smartphone is scary. So, what will you do if you ever lost your phone or if someone stole it? How to protect your sensitive information on the stolen phone? In this article, our IT experts from Perth list some tips on how to disable your stolen smartphone.
Android Phone
Google Find My Device
If you lost an Android device, use "Find My Device". It will be automatically turned on if you have linked a Google Account to your device.
Log in to "www.google.com/android/find" using the Google account with which you linked your device.
If you have multiple phones, select the phone you want to disable. Once you select the phone, the device will receive a notification.
Then, choose the action you want from the left sidebar.

Play sound: It will make the phone ring at full volume for 5 minutes.
Secure device: It can lock your phone with your PIN or password. If you don't have one, you can set one and lock it.
Erase device: Permanently removes all data from your device but may not include an SD card.
Remember, once you erase, Google's Find My Device will stop working. Also, if by any chance you get back your device, then you will need your Google password to use the device again.
Android Lost app allows you to monitor, control, and recover lost phones. The app is compatible with most smartphones that are running Android 2.2 or higher. You can remotely lock or erase your device but will have to grant prior administrator rights to the app. It also allows you to set a new password and lock the SIM card slot. You are also able to ring the phone with sound even when your phone is on silent. All the above features are only accessible if you install the app and run it once on your device before it goes missing.
Microsoft Windows Phone
Most new Windows devices that are linked to Microsoft accounts will have tracking and disabling service enabled automatically. If you have lost your Microsoft Windows Phone:
Note: If you have forgotten your password, don't use "Single-use code" to log in because it will be sent to your stolen device. Instead, click "Can't sign in to your account?"
Select "Find My Device".
Select your device and choose the action you prefer.

Find: Allow you to locate your device on a map.
Ring: Allow you to ring your device even if it's in silent mode.
Lock: Lock the device with a new password.
Erase: Delete the data permanently from your device.
iPhone


Use Find My app or iCloud.com to disable your device.
Log in to iCloud.com/find or use the Find My app on another Apple device.
Find your device and open the Find My app or go to iCloud.com.
Select Find iPhone.
After selecting the device, you can choose the actions as per your requirement.
See it on a map: Allow you to find the location of the device. If your device is a part of the Family Sharing group, you can view your device in the group. In case you've turned on Offline Finding, you can locate your device even if it is offline.
Play a sound: Ring your phone. It works only if your device is connected to the network.
Mark your device as lost: Allow you to lock your device with a password. You can even send a customised message to your missing device, which will be displayed on your missing phone's screen. If your credit or pre-paid cards are linked to Apple Pay, they will be suspended when the device is in Lost Mode.
Erase a device: Delete all the data to prevent unauthorised access. All the debit or pre-paid cards that are added to Apple Pay will be deleted from the device.
Report the Loss to Your Service Provider
Reporting to your service provider is a good way to prevent unauthorised cellular usage. Your service providers can suspend or disconnect service to your stolen phone. You could call them or log in to their website using your account to report your phone loss.
Telstra: Login to your Telstra account
Optus: Login to your Optus account
Vodafone: Call them on the number 1300 650 410. If you are overseas, call on +61 426 320 000.
How to Protect Your Smartphone and Data?
Here are some simple measures to protect your smartphone and your data if you lose your device.
Use a Password: Lock your device and apps using strong passwords or other security features to protect your contacts, emails, messages, and social networking accounts from unauthorised access.
Install Tracking Software: Nowadays, most smartphones have tracking software that offers tracking and remote protection. Install and configure them so they can be of use in an emergency.
Back up Data: Back up your data regularly to prevent significant data loss even if you lose your device. Don't Save Passwords on the Phone: Avoid saving your passwords in the browser since it can compromise your data if your phone is stolen. You can install a password manager on your phone if you find it difficult to remember your passwords.
Now you know how to disable your stolen smartphone. It's always wise to be extra careful with your smartphones and keep them safe to avoid such misfortunes. If you have any queries about IT-related topics, contact us or email us at helpdesk@computingaustralia.group. Our IT HelpDesk in Perth is 24/7 ready to provide you with a helping hand in solving your IT issues.
Jargon Buster
Password manager – A computer program that allows users to store, generate, and manage passwords for online services.
Single-use code – A one-time code that is utilised to access Windows account in place of a password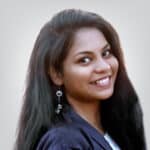 Vaikhari A