Choosing The Best WordPress Theme for Your Site
WordPress is amazing to work with; that is, once you have the right theme in place. With more than 10,000 WordPress themes to choose from, choosing a WordPress theme that is ideal for your site can seem an impossible task. The following 12 point guide will help you to narrow down the WP theme features that you need to look through to pick the right one for your site – whether you have e-commerce websites, corporate websites, blogs or sites for any other purpose.
1. WordPress Theme Features Compatibility
In choosing the best WordPress theme for your site, there are many considerations.
Choosing the WP theme that is compatible with your website purpose is essential for maximum performance and end-user satisfaction. For an e-commerce website, you need a theme that supports product viewing, searching, placing an order, making payment and other aspects of buying. For a blog, you need a theme that supports better readability and attractive template. If you need a multilingual website, your theme should have features for translation.
Multi-purpose themes may seem a good idea in the beginning, but they can make your site bloated and affect the speed. You will end up with a lot of features that you will never use and will only clutter your site. It may be helpful to note down the features that you feel you need in your website, before you begin your search.
2. Responsive Theme
Mobile devices drive half of the internet traffic and mobile compatibility is a ranking factor for SEO. The WP theme you choose must be compatible with multiple devices. The menus and widgets must be easily navigable on a mobile device as well. Most themes now are responsive, but if you do come across a theme that you like, but is not mobile-friendly, check if you can customize it. Your theme must also be compatible with multiple browsers.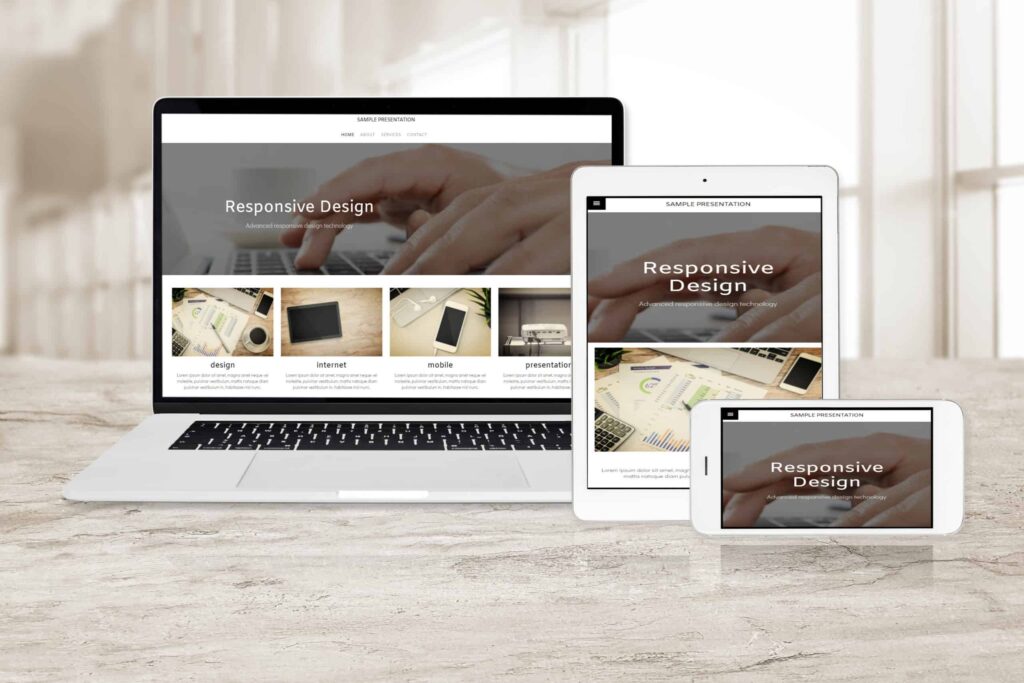 3. Flexible – Easily Customizable
You will need to customize your theme at one time or the other, so choose a WP theme that is easily customizable. Too many options can make it confusing; a theme that allows for customization of branding, navigation, responsiveness, colour, and typography, works for most businesses. The theme should also be extendable to allow for child themes if you need to go beyond basic customization.
4. Plugin Friendly
The extensive plugin availability is one of the reasons why WordPress is popular. Your theme should support all essential and commonly used plugins like SEO, social sharing, backup, among others. A good theme should not cause conflict with these plugins and should have default styling for common and essential plugins.
5. Speed
With speed being an important factor for ranking, your WP theme should have fast loading speed. Sites with a loading time of more than 3 seconds have a high abandon rate. A theme that lets you use the browser caching to pre-connect with server resources is a good option.

6. Premium Theme vs Free Theme
Budget is an important factor while choosing a WordPress theme. There are lots of free themes from WordPress.org and other authors. But they may lack the features and dynamics of premium themes, and security is a valid concern for free themes. There are also many good themes that have a one- time initial cost instead of renewal fees. Preparing a budget beforehand can help you narrow down your search.
7. Colour and Typography
Choose a WordPress theme with a design that matches your site personality. If your site deals with formal and professional content, you do not want a too casual design. But whoever maybe your target audience, the theme should have a simple, uncluttered, and visually appealing design. You do not want to drown your potential customers in a sea of features and design, and make them work hard to search what they are looking for.
8. SEO Compatible
While plugins fix a lot of SEO issues, having an SEO compatible theme helps a lot. Be sure to double check on the theme's claims of SEO compatibility. Check whether the theme has a valid code and Schema support. The theme should be structured for on-page optimization.
9. Updates
With a huge user base, WordPress sites are hotspots for hackers too. Free themes can be especially vulnerable. WordPress is updated regularly, and your chosen WordPress theme should be able to keep up with the updates. If the theme is not updated regularly, you run the risk of a broken website and security vulnerability. Before you choose a theme, check how often the developer provides updates to fix issues and provide support. Which brings us to the next point.
10. Customer Support
Check whether the theme developer provides adequate support. Most themes come with support documentation for installation and configuration, but you may need developer support at times. If the support is forum-based check how quickly and successfully the developer solves support queries.
11. Compatible with WordPress 5.0
The WordPress 5.0 comes with Gutenberg editor. Gutenberg brings a rich editing experience which gets more dynamic with every update. The classic editor support will be available till 2021, but beyond that, your theme must be 5.0 compatible, or you may end up with website upgrade issues.
12. Test the Theme
Finally, once you have made your choice of a WordPress theme, test thoroughly every aspect of the theme. Test your theme's efficiency and add all necessary customizations and plugins. Check if the plugins' hooks are functioning properly, and the page titles are working well. Once that is done, and all your content is uploaded, test your site across devices and browsers, check if all images load properly. Run through every test that you can think of or alternatively get professional help. And if the theme falls short, it is always better to spend some time now and get another theme, rather than making do with the current theme and postpone updates for later.
These points can get you started on choosing the right WordPress theme. When choosing the best theme for your website, it is hard to go past the all-time best sellers. The developers have spent a lot of time refining their themes and due to the flexibility, you should be able to use any of these themes to achieve practically any look you like.

With 575,000+ users, it is one of the best themes out there. It is the all-time favourite WordPress theme. See the impressive list of key features below:
No 1 selling theme of all time
Very solid support and documentation
Well thought out theme options
Advanced and intuitive options for layout and design
Versatile
Easy mega menus
Easy to use Fusion page builder
Plenty of header options, logo above, below
6 Blog layout options
WPML and PWA ready
WooCommerce ready
Third Party Integration
One click demo install
Current Version – 6.2
Price on ThemeForest –
Regular price – $60 (exclusive of sales tax) – Use by one client in a single end product which end users are not charged for
Extended License – $2950 (exclusive of sales tax) – Use by one client in a single end product which end users can be charged for
Premium plugins that are included in your purchase
Fusion Builder
Slider Revolution
Fusion White Label Branding
Layer Slider
Advanced Custom Fields Pro
Convert Plus

Modelled after 'stacks', the innovative designs let you create custom templates. There are 211,000+ users for X-theme. Check out the key features for X theme below
Stacks – unique designs within the same theme
Cornerstone page builder
Innovative template builder
Map own elements with new API
Set access permissions with Role Manager
Lots of custom extensions
Megamenus
Exclusive add-on modules function like plugins
Preview changes before publishing
Lots of tutorial videos
Demo content comes with layered PSD files
Current version – 7.2
Price on ThemeForest –
Regular License – $35 (exclusive of sales tax) – Use by one client in a single end product which end users are not charged for
Extended License – $3200 (exclusive of sales tax) – Use by one client in a single end product which end users can be charged for
Premium Plugins available with your purchase
ACF Pro
Superfly
E&P Forms Builder
UberMenu
Convert Plug
Layer Slider
Essential Grid
Envira Gallery
The Grid
Content Dock
MailChimp Integration
Cornerstone

Though not as popular as Avada or X-theme, Enfold is still the go-to theme for many. Options panel are quite simple, backend is easy to get used to and let you get a site up and running fast. There are 208,000+ users for Enfold. The key features are below
Avia visual page builder
Responsive Layout
Best Drag and Drop Editor
WPML ready
No knowledge of PHP/HTML/CSS required
Integrated Form Builder
Advanced header options
Extensive documentation with video tutorials
Simple cases for demo content
Outstanding developer support
Current Version – 4.7
Price on ThemeForest –
Regular License – $59 (exclusive of sales tax) – Use by one client in a single end product which end users are not charged for
Extended License – $ 2799 (exclusive of sales tax) – Use by one client in a single end product which end users can be charged for
For more help on choosing the right WordPress theme, contact us today or email at sales@computingaustralia.group, and our web development experts in Perth will be happy to help you.
Jargon Buster
SEO: Search Engine Optimization (SEO) refers to the process of improving your website visibility in the SERPs by enhancing the technical and content aspects of it.
Responsive web pages: Responsive web pages are pages that adjust themselves to fit into screens of different sizes.
Article originally published on 22/04/2020
Article updated by Monisha on 03/06/2020 – Added links of 3 themes. Included price, current version number and premium plugins