Key Factors that Impact your Site SEO
Why is SEO essential for your website?
SEO (Search Engine Optimization) is essential to generate organic traffic to your website leading to more leads and sales. Searchers won't be able to find your site if it is not well optimized. SEO requirements keep changing, so it is important to keep up with the latest developments to ensure that your site is well optimized and at the top of the rankings on Search Engine Result Pages (SERPs). Before looking at ranking factors that impact your site SEO, let's understand how the ranking process works.
How does Ranking work?
When people type in or say keywords in Google to search for any information, Google shows searchers the most relevant and high-quality results at the top with the rest coming in behind. Google's search bots visit web pages (called crawling the web) and then add well optimized and crawlable pages to its index. When people use Google search, it shows them appropriate results based on the keywords, with the most relevant coming in top and the rest following behind. 95% of searchers never go beyond the first page, so you can see how important is ranking to your online success.
This is where SEO comes in. There are hundreds of SEO factors. We explain key ranking factors that impact site SEO and how it helps you to stay on top of SERPs.

An accessible and SSL enabled website
First and foremost, your website must have a URL that can be easily reached and crawled by Google's bots. Google should be able to visit the URL, view and understand the page content. To do this you'll need two things; a sitemap which lists all your pages, and a robots.txt file which tells search bots which pages on your site it can crawl and which pages not to crawl. Also having a SSL enabled website (https) is ideal, though it is not a deciding factor while indexing pages. More often than not, users will trust a secure site over an unsecured one. HTTPS could also become an important factor in the future as Google already considers it as a "light-weight ranking factor".
Choose the right keywords
Before starting content creation, do keyword research to know which keywords and topics will generate more traffic to your site.
Long-tail keywords: Due to the increasing popularity of voice search, long phrases and questions are more common these days. By appealing to these kinds of queries using keywords that are more than three words long, you'll be able to generate more organic traffic to your site.
Set targets based on your range: Competition is a crucial factor to consider while choosing keywords. Some keywords are high on the competition ladder, which makes it hard to rank under them. Make sure you target keywords that are within your site's (and business') competitive range.
Search intent: As the name suggests, search intent is the reason behind any search query. Google rankings work on relevancy, i.e., if your content matches the search intent, it'll be marked higher. Therefore, learn about the different types of keywords you can employ in the various parts of the purchase funnel to match the related search intent.
Content Optimisation
Not surprisingly, optimized content is one of the most important factors for rankings. You might want to keep a few aspects in mind:
Use keywords in page titles.
Meta descriptions should be short, enticing, and include your keywords.
Use original content on each page. Use canonical URLs for similar content.
Try to include keywords in URLs.
Image alt tags should contain keyword phrases to show that the images are relevant to the site content.
Do not overcrowd your website with keywords. It will harm your website as it results in poor-quality content.
Optimise content for search intent in addition to keywords, which means that you need to understand what people are looking for when they use particular keywords.
Optimise content for answer boxes as it is increasingly in use in search results.
Content quality
Most searchers won't be content with basic information regarding their queries. Don't shy away from writing long, informative content as longer content. Blogs that cover more aspects of a topic can make your web pages appear more authoritative and relevant. Create high-quality, link-worthy content that provides value to your audience.
Google values relevancy and accuracy over everything else when it comes to ranking pages. In addition to creating new content, ensure the already existing content is as per the latest information and the currently popular keywords. Review and polish your content regularly to gain some SEO wins.
Video
Video content is definitely increasing its share of the online traffic. The percentage of people who prefer watching a video over reading a blog is also on an increasing trend. Videos are watched across all age groups, and gets shared and linked to which will definitely help in your search rankings. Using videos as part of your content strategy would be a good way to get started.
Image optimisation
Images make your content interesting and help in SEO. Use relevant images, and place it as close as possible to the corresponding text. Use the right name for the image; if possible, use the keyword in the file name without being forced. Compress and resize images to reduce load times.
User Experience
Google uses artificial intelligence (RankBrain) to gauge User Experience of your site. This in turn depends on other factors like:
Clickthrough Rate – This is the percentage of people who visit your site by clicking on the link from the search results on which your site was displayed.
Bounce Rate – The percentage of people who 'bounced' away from your site after visiting it, which means that they did not find what they were looking for on your site.
Time on site – The time that users stay on your site once they have arrived. If a user spends more time on your site, it means that he/she found your site relevant to their search.
Mobile Optimization
With internet traffic becoming more and more mobile-based, mobile-optimized sites are definitely ranking ahead of desktop-optimized sites. Key points to note:
Responsiveness – your site should automatically resize to fit the device screen.
Navigability – the menus should be easy to access and tap.
Readability – the font should be easily readable on a small screen.
Accessibility – the content shouldn't get hidden by ads.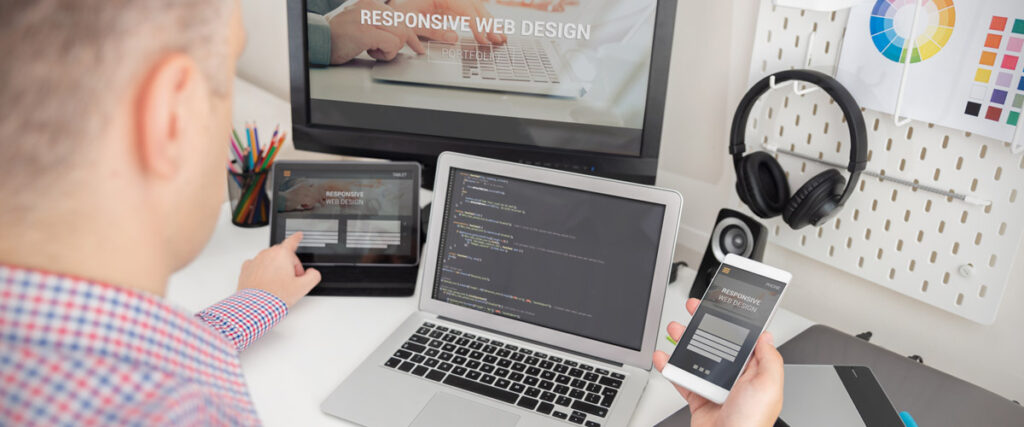 Domain Age
The older the domain age, the better are the chances of a top ranking. It should be noted however, that domain age does not just refer to how long it has been registered. It means how long it has been since Google first indexed it. It can be quite challenging for new sites to compete for rankings with sites having older domains.
Page Speed
Fast-loading web pages definitely improve user satisfaction. So, page speed has been crucial for SEO ranking for a long time and will continue to remain so. Also, with more and more people using mobile devices for their search needs, your page should be mobile friendly and should load fast on mobiles too.
Links
Your site should have relevant inbound links from authoritative websites and very few links from low-quality domains. You can also have a few outbound links to authoritative websites to show users that you are serious about creating quality content, but ensure that outbound links are to genuine and quality websites or you can lose traffic as customers will have doubts on your credibility. And finally, you should have internal links between pages on your site, to increase the value of each page and also help with search rankings for each page.
Structured data
Structured data is yet another way to make it easier for search engines to understand what a web page is about. Also called Schema Markup, structured data is a class of microdata that guides search engines on classifying and understanding the content on a web page. It is an important SEO factor- data can be displayed as snippets in the search results and can boost the click-through rates. By increasing the click-through rates, you'll be able to improve your site rankings.
Presence on Social Media
Though links are a crucial factor, Google's official position has been that social media shares are not a direct ranking factor. But the fact remains that the more your content is shared, the more views and links it will get. Your content needs to be easily shared and you must have a good social media presence for that. Social media shares are an indirect way to help your search engine rankings.
Real Business Information
Another most important key ranking factor that impact your site SEO is real business information. Since it gives credibility as it gives credibility to your site and shows that you have a genuine business. It's also important for businesses targeting local areas. You need to keep in mind a few things.
Your NAP (name, address, phone number) should be the same across all pages and sites and on social media.
You should have good reviews on your site and on relevant directories (e.g.; Yelp)
You should be listed on Google My Business.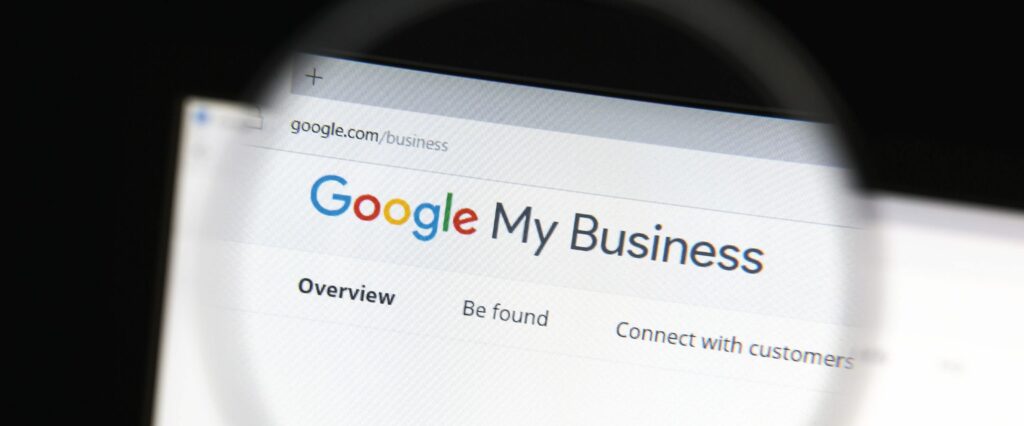 These are the key ranking factors that impact your site SEO; you can start your SEO campaign with these. But this should not be an exhaustive list. Your SEO strategy should be constantly monitored and evolving according to the latest developments. This can become quite an overwhelming task and time consuming too. Online business owners often find valuable time and focus that should have been spent on core business matters being spent on SEO strategies instead.
We at The Computing Australia Group understand this too well. That is why we have exclusive SEO and web hosting teams in Perth for our clients. We offer end to end solutions for SEO, right from an audit on the website's SEO validity to creating and implementing an optimal strategy. Contact us to speak to a SEO specialist or email us at sales@computingaustralia.group.
Jargon Busters
Crawling – It is the name given to the process by which Google search bots visit and analyse the content on a page. In simpler terms, crawling = visiting a site.
Index – The database where a crawler stores the data from the pages it has crawled.
Meta description – It is the description that gets displayed below the page link when it gets shown in the search results.
Canonical URLs – is an HTML element used to inform the search engines that the URL tagged by it is the master copy of the page
Search Intent – It is the reason for why users make a specific search query, e.g. – transactional, informational etc.
SERP – Search Engine Results Page (SERP) is the display page you see when you input any search term in the search engine. Typically, those are URLs to different websites matching your search query and Sponsored links(ads).
Updated on 28/07/2021
Added new points to key ranking factors
Changed heading to Key Factors that Impact your Site SEO
Added Jargon Busters
Reviewed on – August 23, 2020
Changed title from 10 Key Factors that Impact your Site SEO to 11 Key Factors that Impact your Site SEO
Included Image Optimisation for SEO