Smart Solutions Group Announces Exciting Joint Venture with The Computing Australia Group, Revolutionizing Customer Support with True 24/7 Coverage
Smart Solutions Group, a leading UK-based IT company, is thrilled to unveil its groundbreaking collaboration with The Computing Australia Group, a renowned Managed Service Provider based in Australia. This strategic partnership marks a significant milestone for both companies as they join forces to provide unparalleled customer support with true 24/7 coverage.
In today's fast-paced digital landscape, businesses require immediate assistance and uninterrupted IT support, regardless of the time zone or location. Recognizing this growing need, Smart Solutions Group and Computing Australia have come together to offer round-the-clock availability of highly skilled engineers, ensuring prompt and efficient resolution of customer queries.
"Our joint venture with The Computing Australia Group represents a major breakthrough in customer support, enabling us to provide uninterrupted assistance to our valued clients," said Lee Bennellick, CEO of Smart Solutions Group. "Engineers on standby 24/7, we are excited to offer this unprecedented level of service and further solidify our commitment to delivering exceptional IT solutions. This enables our engineers to have a better work/life balance, removing unsociable working hours and giving real time response to clients when they need it."
Gordon Murdoch and Lee Bennellick sign milestone joint venture agreement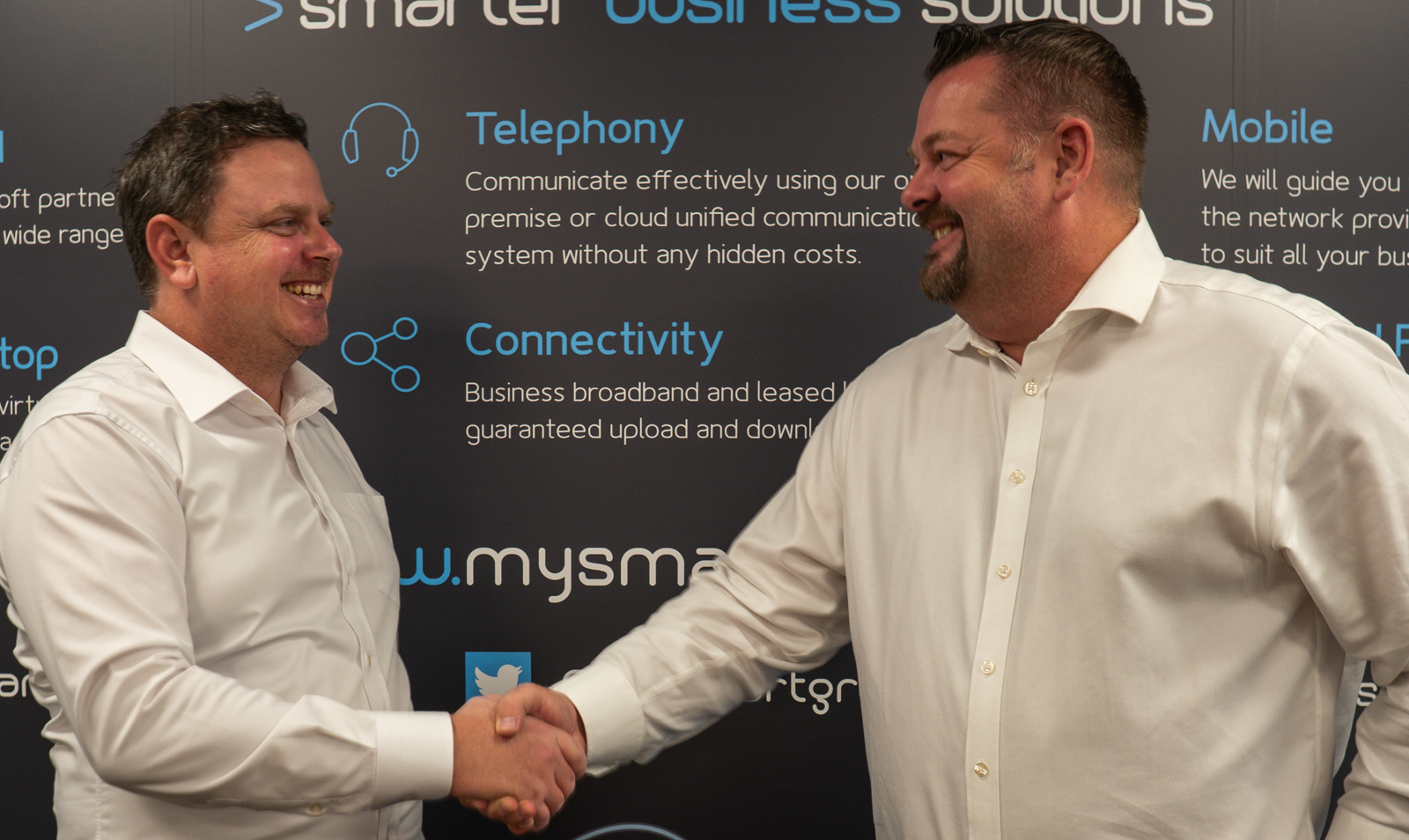 This collaboration not only extends the operational hours for customer support but also leverages the expertise and experience of both companies. Smart Solutions Group and Computing Australia have carefully selected and trained their teams of skilled engineers to ensure that clients receive swift and accurate resolutions, irrespective of the complexity of their IT challenges.
"Here At The Computing Australia Group, we understand the importance of a reliable and responsive IT support system," stated, Daniel Hutchinson CEO of Computing Australia. "Teaming up with Smart Solutions Group allows us to combine our resources and provide clients with a seamless 24/7 support experience, ensuring their businesses remain up and running without interruption. This is the culmination of over 12 months business and systems development, and we are excited to share this news with our global client base."
The benefits of this partnership are vast. Clients of Smart Solutions Group and Computing Australia can now have peace of mind knowing that their queries will be answered promptly, eliminating the frustration and productivity loss associated with waiting for a resolution. With true 24/7 support, businesses can maximize uptime, enhance operational efficiency, and stay ahead of the competition in an increasingly digital marketplace.
For more information about Smart Solutions Group and The Computing Australia Group's revolutionary true 24/7 coverage, please visit our respective websites or contact our dedicated customer support teams.
About Smart Solutions Group: Smart Solutions Group is a leading IT company based in Cambridgeshire, UK. With a strong focus on delivering innovative solutions and outstanding customer service, Smart Solutions Group empowers businesses to thrive in the digital age. For more information, visit www.mysmartgroup.co.uk
About The Computing Australia Group: With over 20 years IT experience, CAG are an established IT company headquartered in Australia, specializing in providing comprehensive IT solutions and support services to businesses of all sizes. With a track record of excellence, Computing Australia assists organizations in optimizing their IT infrastructure and driving growth. For more information, visit www.computingaustralia.com.au