The BIG Guide to Productivity Apps
Remember your school days? Have you ever wondered whether you would have managed to get through school without your daily timetable? Remember the panic when you realise you got the wrong schedule and ended up preparing for a different subject? Our association with to-do lists and planners start at an early age. Almost everybody uses a to-do planner in one form or the other – from a student's timetable to a CEO's daily planner. For a long time, notepads and diaries have served as efficient planners. There is nothing like the satisfaction of ticking off against completed tasks. A lot of people still run their lives on a notepad and pen. But as tasks get complicated, and human memory gets shorter, digital productivity apps help to organise your life and work easier and faster. Digital to-do lists go beyond just task listing and help in increasing productivity with efficient time management and task completion.
To help you choose the best productivity app to improve your productivity from the sea of such apps out there, here are some points you can consider before you decide on an app.
Why do you need the app? Is it just for listing, scheduling or more complex task management?
Are you looking for a free or paid productivity app?
Do you use multiple platforms and need to sync between them?
Best Productivity Apps to Improve Your Productivity
Here are some of the best productivity apps to improve productivity and planning to choose from:
Time Management Apps

Todoist is a free app and allows you to create tasks, sub-tasks, projects, sub-projects and dependencies according to your requirement. It also has a feature to add deadlines and add colour-coded labels to your tasks and categorise the reminder using a hashtag.
You can also integrate it with over 60 other apps, including Alexa, Dropbox etc. making this an ideal option for a user who wants to combine their workplace and personal to-do list.
The premium version of the app allows you to add up to 300 projects, reminders, Comments & file uploads, Labels & filters and more.
| | |
| --- | --- |
| Cost | Premium AUD $4.19 per month or $40.50 per year (Approx) |

Taskful is a free app with a unique feature which is its progress bar, which gives you a sense of accomplishment by moving forward as you check off your completed tasks throughout the day. The app allows you to create an inbox which sends email reminders and also syncs with other devices.
It sends encouraging messages to your device to keep you motivated throughout the day. The app also has a feature to keep tracks of the number of steps you walk in a day so you can focus on your work and health goals simultaneously.

Google Tasks is a free app from Google, which is integrated with Google Calendar, Gmail and other productive Google apps. It consists of a convenient feature which is to add tasks in Gmail without opening a new window on your desktop. This is beneficial when you need to add an email as a task and be reminded later about it.
This app is also accessible for Android and iOS users and allows you to keep track of your tasks on your mobile devices and always stay updated.

If you want to plan your tasks according to the time of the day, then Things app can help you with it. Things app let you plan your daily task by dividing it into three as Today, This evening and Tomorrow. It allows you to track your tasks, schedule short and long term goals and tick off the actions that you completed. It also lets you sync your to-do lists across devices.

Microsoft To Do is a free scheduling app from Microsoft. It consists of almost all the features of an ideal scheduling app. It provides a smooth and efficient task scheduling using its intuitive UI and themed structure. As it is from Microsoft, it is fully compatible with Windows 10 and gives a UWP supported app in the Windows store.

Any.do is a free and very intuitive app. With its drag-and-drop interface, you just need to swipe tasks to mark them complete. It lets you know about all your schedulings for the day by sending a push notification in the morning. You can also delete a task by shaking your phone and add tasks through voice command. It integrates with Alexa and Slack with ease and works well across platforms.
The premium version of Any.do app allows you to colour your tasks, customise themes, on-the-spot alerts, customise recurring tasks, and it also lets you do unlimited attachments and collaborations.
| | |
| --- | --- |
| Cost | Premium from AUD $8.36/month (Approx) |

If you'd like to have some fun while managing and completing tasks, Habitica helps you do just that. It is a free habit-building app that converts your to-do lists and tasks into a role-playing game.
You level up and buy different weapons by completing tasks off your list. If you ignore or fail to complete the tasks, your character loses powers and health; bringing competitiveness and some fun into the completion of tasks.

TickTick app lets you add tasks, subtasks, deadlines, custom reminders, and recurring tasks for a day, a week, or a month. Its pro version offers a calendar view, where you can add or edit your tasks on a daily or weekly basis. You can also try out beta capabilities from its experimental features.
| | |
| --- | --- |
| Cost | Premium AUD $3.90 per month (Approx) |

GTasks is one of the highly-rated task management apps on Google Play. The free version provides you with features such as Google Tasks sync, widgets, and voice-enabled task scheduling. While the pro version gives additional security with a pattern lock, Google Now tasks scheduling and more. Though this app is free, you can make in-app purchases.
| | |
| --- | --- |
| Cost | Free (In-app purchases) |
Focuster is an automated task scheduling app. You can add tasks in the left sidebar, and the app will automatically organise them according to priority. You can view the organised tasks by pressing the Now button. Focuster also comes with numerous integrations.
| | |
| --- | --- |
| Cost | Starts from AUD $13.95/month (Approx) |

Blink lets you create to-do lists in a very minimalist way. If lists intimidate you, you can create reminders in a non-list format. The horizontal layout lets you list tasks in your own unique way.
Personal Apps
Strides

Strides app is a free app that helps you continue your good routines and achieve your personal goals. It consists of a SMART tracker which reminds and charts your progress to keep you focused and motivated to achieve your goal. The paceline systems of green and red track your progress.
| | |
| --- | --- |
| Cost | Free (In-App Purchases) |

Mindfulness is a free app which helps you to relax, meditate, be active and keep track of your activities. The app consists of 200 or more timed and guided meditation sessions which range in time from 3-30 minutes. It is also integrated with Apple's Health App, which allows you to track all of your personal health goals in the same place.
| | |
| --- | --- |
| Cost | Free (In-App Purchases) |

Kiwike is a complete wake-up app. It helps you wake up daily by a specialised process divided into three main categories which are body, brain, and motivation. The app makes you capture a picture of an object far away, so you won't go back to sleep. There is a mini-game to play so to wake up your brain while you are still in bed. And finally, you can analyse your tasks for the day for motivation and make goals on tasks to be accomplished. This app has no snooze button, so you won't be tempted to push it for later.
| | |
| --- | --- |
| Cost | Free (In-App Purchases) |

Google Keep is a free app accessible for iOS devices users. You can make quick lists, reminders, record a voice memo. You can also organise your entries by colour, category, and label.
Focus Apps

Freedom helps you stay focused by allowing you to block sites that usually distract you during work on all of your devices. The app lets you schedule your focus sessions in advance, and you can also make recurring sessions. Freedom app provides seven free blocking sessions before asking for a subscription fee.
| | |
| --- | --- |
| Cost | Premium AUD $9.20 per month (Approx) |

Serene is a macOS app that allows you to stay in focus by preplanning your tasks, blocking distracting websites and enhancing your focus by optional concentration music. The countdown timer feature reminds you to focus by displaying your timer every time you try to browse sites that you shouldn't.

Focus app utilises the Pomodoro Technique. It makes you go through four Focus sessions of 25 minutes each. You need to focus on a task and be as productive as possible. After the session, you can have a short break. Once you complete all the sessions, you can take a 15-20 minute break to relax. This app also lets you keep track of your daily work progress so that you can feel accomplished.
| | |
| --- | --- |
| Cost | Free (In-App Purchases) |

Forest is a unique app; if you adore nature, you will love this app. Virtual trees start to grow once you start using the app, and they will deteriorate if you start browsing websites on your blocklist. Forest work with its partner organisation, Trees for the Future, to plant a real tree when you give the virtual gold coins you collected by completing tasks.
| | |
| --- | --- |
| Cost | AUD $2.62 (Approx) In-App Purchases |
These are the best productivity apps to improve productivity, planning and time management. Choose the best digital productivity apps to improve your daily life productivity by having control over adding, organising, and completing tasks. You can now choose the app that suits your need and taste and feel accomplished at the end of the day. For any further technology or IT related queries, you can contact us or email at helpdesk@computingaustralia.group. Our IT experts in Perth are always available to assist you.
Jargon Buster
iOS – operating system created by Apple Inc. exclusively for its devices.
Android –mobile operating system, primarily for touchscreen devices like smartphones and tablets.
Article originally published on 26/11/2020
Revised by Merin Jose on 28/06/2021
Added new section: Focus Apps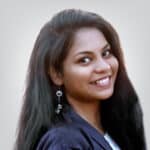 Vaikhari A