The Complete Guide to Link Building
External links are like a vote of confidence for your website and business. It tells visitors and Google that your content is worth linking to. It is no wonder then that Link Building is an important off-page SEO factor. Read on to learn about the significance of link building and how you can apply it in your website SEO to drive maximum traffic.
What is Link Building?
Link building is defined as the process of increasing inbound links or backlinks to a website to improve its visibility. It is the practice of securing a link from another website that leads to your page to generate traffic. Link building is one of the most important off-page SEO factors. It is not to be confused with internal linking, which is the linking between pages of the same website. Backlinks are when a website links back to your website – they are incoming or inbound links. Link building deals with increasing the quantity as wells as improving the quality of inbound links.
Why Is Link Building Important?
Link building is one of the major ranking factors for search results; it is a crucial off-page SEO tactic. High-quality links help to increase your web traffic in multiple ways–
Gives credibility – An inbound link is like a vote of confidence. It means that an external site finds your site credible enough to link to. The more the links, the higher your site's credibility.
Establishes you as an authority – As more and more people link to your site, your website and business will be considered an authority in your niche. It is important to note that more than the quantity, the quality of links will help establish you as an authority. A few high-quality links are much more valuable than a lot of low-quality links.
Improves ranking – Search engines will notice the quality and quantity of links and understand that your site is valuable for users. This will help to push your ranking up in the search results.
Helps increase relevant traffic – Other websites will link to your site only when they find your content relevant to their subject or audience. This means that those who follow those links to your site will be relevant to your business.
Regular referral traffic – Once you earn an inbound link, it will continue to bring in referral traffic as long as the content is available for users.
Building relationships with key influencers – At times, you may need to reach out to other businesses or influencers in your industry for building links. This helps in building relationships with key influencers in your niche, often extending beyond mere link-building.
It is important to note that it's not just the quantity of links, the quality of links is crucial too. A large number of low quality or bad links will not help with good search rankings – in fact, it might harm your rankings.
So, what are High-Quality Links?
High-quality links are those that follow link quality guidelines and are received from authoritative and relevant websites. Here are some examples of what is considered as high authority sites –
Big industry brands
National news site
Big industry blogs
Government institution sites
Educational institution sites
A link is considered relevant when the incoming link is from a website closely related to the article's topic. For example, let's say a non-profit organisation working for aboriginal welfare sells aboriginal artefacts on its website. An online art dealer shop also sells aboriginal artefacts. A link from the non-profit organisation will definitely be considered more relevant and authoritative than the art dealer site by search engines.
Read our blog on high quality vs low-quality links to know more.
How to Build a Good Link Building Strategy?

A good link building strategy can help you meet your digital goals faster. Just securing links, however, is not enough. You'll have to attract secure links that target the required keywords. Links that create new opportunities for your websites, and the business, to flourish and keep you in the competition toward being the best- this is what a good link building strategy is all about.
What do you need to do to create an effective link building strategy?
Keyword research: Identify the crucial keywords in your industry and analyse how keyword-optimised your pages are. Learn more about keyword themes and explore the content opportunities you can create with them.
Analysis of backlinks: Understand and evaluate your backlink profile. How many external sites link to yours? What is the quality of those sites? Which pages are recommended more, and by who?
Niche and competition analysis: You can't build a network without a thorough understanding of the niche – you need to understand the goals of your competitors and the techniques they use to achieve them. Learn about determining factors, relationships, communities- anything and everything you can partake in to provide the best services and reap success.
What Contributes to Good Link Building?
We need a trigger to generate the links. So, what acts as the most suitable key for unlocking the treasury of backlinks? High quality, informative and shareable content. Even when it comes to link building, content is indeed the undisputed king. However, the number of links that each type of content generates vary.
1. Visual content: Images, short clips, diagrams, charts, infographics- they all come under visual content. When someone shares a visual asset from your website, it becomes a reliable link.
2. Lists: Numbered or bulleted list of tips, steps, or mechanisms often pack huge pieces of information into bite-sized chunks. List posts generally create more backlinks than any other format of content.
3. Statistics: Original data collected from studies, surveys or even polls are highly linkable. If someone cites the data you published, they will link you.
4. Ultimate guides: A comprehensive guide gives you an in-depth understanding of a topic in one place. Since it's easy to lose track of the vast ocean of readily available knowledge, this type of content will inevitably generate a lot of links.
How to handle toxic backlinks?
Handling toxic backlinks is as important as earning high-quality for an effective link-building strategy. Toxic backlinks are those that violate link quality guidelines. Spammy sites, Private Blog Networks, Link Directories, Paid links etc., are considered toxic links – they are considered spammy and can affect your rankings. It is important to note that a link from a low-traffic website does not necessarily mean the link is toxic – a link becomes toxic when it is not 'earned' and is gained by manipulative techniques.
You can control who you link out to, but you cannot always control who links in to your website. So, what do you do when you find a toxic backlink? Disavow them. You can make a disavowal file submission to Google and ask it to ignore those links as they may affect your rankings. Links are an important ranking factor, so ensure that the links are really harmful before you ask them to be ignored. Read our blog on disavowing backlinks to understand more on the topic.
There is no one-for-all solution when it comes to link building strategies. Each plan you create has to suit your business needs while utilising your resources to the maximum. Link building can seem like a daunting task, but it's an unavoidable aspect of SEO. So, if you're looking for expert assistance, don't hesitate to reach out to us. Contact us or email us at sales@computingaustralia.group to talk to our SEO team for effective link building strategies that push your business forward.
Jargon Busters
SEO: Search engine optimisation (SEO) refers to a bundle of techniques employed to enhance the quality of your websites to generate more traffic.
SERP: The search engine results page (SERP) refers to the page which shows the results for a query you typed in a search engine.
Disavow backlinks: A process by which you ask search engines to ignore certain backlinks to your site
Link directories: An online list or catalogue, or database of websites.
Private Blog Network: A network of websites with the sole purpose of linking out to a central website to influence its ranking in search results.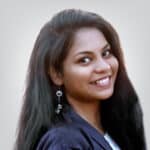 Vaikhari A