How to Increase Google Reviews For Your Business
What the customer says decides the destiny of your business. It is estimated that about 88% of consumers give online reviews and personal recommendations the same importance, and 90% of consumers check the online reviews before interacting directly with a business. It is no wonder then that Google reviews are a ranking factor. A higher number of positive reviews can give you more leads and sales, while bad reviews can negatively impact it. So how can you increase Google reviews for your business that will tip the scales in your favour? Read on.
What is a Google Review?
Google Review allows businesses to collect voluntary and unpaid customer feedback. It is an easy tool that lets your customers leave ratings and comments on their experiences with your business. The reviews and the ratings by the customers will then be displayed in all related search results.
Why are Google reviews important?
To keep the current customers happy and the potential customers willing to take a chance on you, your brand needs to have a good online reputation. Testimonials by other customers help to build trust among the audience. Most people trust Google, and moreover, Google reviews are voluntary and unpaid. So, it acts as a proof of your credibility. The higher the number of good reviews, the more potential leads and conversions will be for your business. It is also a ranking factor – Google considers not just the number but the quality of the review while deciding on the ranking position. You can also use this feedback to analyse the strengths and weaknesses of your brand.
How to increase Google reviews for your business?
Keep in mind that most customers will be unwilling to trust reviews that are more than three months old. So, make sure your profile always has fresh reviews. Given below are some tips to gain more Google reviews for your business.
1. Have a Google My Business page
You must have a Google My Business account to use Google reviews. Your business should also be a physical 'place'. The first thing to do is fill out all the details and claim your GMB listing. Once it's verified, you'll be able to start collecting reviews.
2. Ask customers for a Google review

Ask, and you shall receive. The easiest way to get more reviews is by asking your customers directly. Guide them on how they can leave a review on your business through Google maps. If you have a chance to talk to a satisfied customer, ask them if they could spare a few minutes to write a review on your service.
3.Send follow-up mails
You could send an email to the customer and ask them to leave a Google review. Ensure the email is personal and polite. Thank them for choosing your brand and let them know their feedback is vital to your business. You could also attach the link to the review page to make it easier for the customers.
4. Add review links to websites
Adding a review link to your website is an easy way to collect more Google reviews. You can create a custom Google review link where your clients can leave their feedback. Steps to create a custom Google review link.
Go to the Google Maps Platform.
Search for your company in the search bar.
Once you find your business, copy the place ID.
Replace the text given in the angle brackets with the place ID, and you'll have your customer Google review URL. https://search.google.com/local/writereview?placeid=
5. Create a review page on your website
While linking to the Google reviews page can be helpful, creating a Google review page on your website will be even more effective. Make the page accessible from your menu. You can display already existing reviews as well on the page to give that extra push.
6. Google review CTA and social media posts
Along with a Google review page, you can use a Google review CTA in your website footer. A CTA element in the footer or a pop-up message is more likely to capture the customer's attention than a menu element. You can also ask for reviews through social media channels. You can include feedback requests in surveys you conduct online.
7. Provide exceptional customer service
If you provide great customer service to all your clients, then the number of good reviews you get will be automatically higher. Always respond to the reviews you get online, whether they are good or bad. Thank them for taking the time to leave feedback. If it's a negative review, stay calm and apologise for the inconvenience caused. Rectify the mistakes if possible, and once the issue is solved, ask them if they could change the review. If a negative review feels fake, take steps to get them removed.
Customer's feedback is vital for the relevancy of any business. Even in this highly digitalised era, it isn't always easy to generate a steady flow of reviews. However, we hope the above guide on how to increase Google reviews will help you with the process and boost your business numbers. If you have any queries regarding Google reviews or if you need assistance with review generation, our team at Perth is here to help. Contact us or email us at sales@computingaustralia.group for swift and efficient digital solutions.
Jargon Busters
CTA: Call-to-action (CTA) is an element (textual or visual) on a website that prompts a visitor to do an action.
GMB: Google My Business (GMB) is a Google directory that lists the local businesses and helps in managing business profiles across Google search and Google Maps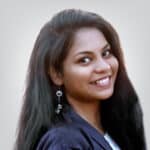 Vaikhari A