How To Republish Old Blog Posts?
Content production takes a lot of time and effort. Blog posts, for one, need to be posted regularly to tell search engines and customers that you are active. But, not every blog post you publish will rank in search engines and reach all potential recipients. Republishing content can improve organic traffic and ranking in SERPs. However, republishing requires an organised strategy. Read on to find how to republish old blog posts for more organic traffic and higher SERP ranking.
Common Myths about Republishing Content
Google will penalise for duplicate content
Google doesn't penalise entire sites for duplicate content. It just filters pages with duplicate content out of the search results. Most people confuse this filtering with penalty.
Republishing causes loss of rankings
This happens if you republish your content on a new URL instead of the old one. New URL means Google have to re-index your content. So while you republish content, it's best to maintain the old URL.
Republish content on another platform will cause loss of traffic
Some part of this myth is true because, when you republish your blogs on a platform like LinkedIn, Google may rank the pages from LinkedIn rather than the pages on your site.
You can prevent this by:
Ensuring the content on LinkedIn is linked back to your own site. This way, Google will know that the original source is your site.
Delaying republishing until after Google indexes the content on your site.
How to Choose What Content to Republish
Underperforming pages
Republishing posts that are performing well might do more harm than good. So, if your post ranks well for its target keyword, don't choose it for republishing. Instead, select posts that rank lower for their target keyword. Also, note the fact if your post's target keyword is not meaningful and have no search traffic potential, it's not the best choice for republishing.
Look for older posts
Don't republish new posts because it takes time for posts to attract backlinks. Google also takes time to read and understand and decide where they deserve to rank. So, it's best to republish posts that are older than twelve months. You can get a post's age by looking at the publish date.
Check quality of backlinks
Low quality backlinks and link authority can sometimes cause poor rankings. Go to Keywords Explorer and search for your keyword, then scroll to the SERP overview and look at the Domain Ratings (DR) and URL Ratings (UR) of the sites and pages that outrank you. If the UR scores are higher for all the posts that outrank you, it indicates that they have higher page-level authority. So, it's mostly a link authority issue and not a content issue.
How to Republish Your Content

1. Refresh the content
Once you've found a post that needs republishing, you can't just update it the old way because that won't improve your organic traffic. So here are some strategies to make your content perform well on SERPs.
Search intent and your content need to be aligned
Your content needs to be based on the search intent. If your content does not match search intent, users will bounce off your site.
Blog-post format
The most common format that people are searching for are
Expanded definitions (what is…)
List posts
Guides
Opinion editorials
How-tos
Tutorials
Look at other top-ranking pages
Analyse top-ranking pages to get an understanding of the structure and key talking points. Look at the heading tags and how you can incorporate useful points for your post. Be careful not to lift straight from other posts, or you may be penalised for plagiarism.
Check Backlink Profile
Make sure you don't remove important link-worthy points. To ensure this before rewriting your post, check its backlink profile to see how it earned its existing links.
2. Republish the post
Now that the content is ready, it's time for republishing.
Log in to your site's CMS.
Go to the old post you want to republish.
Then delete the content and replace it with new.
Remember to keep the URL as it is. Also, ensure to update the title and OG tags to that of the new content.
Lastly, edit the publish date to the current date and click update.
If your site is set up in Google Search Console, request for re-indexing after republishing. To do that, paste the URL of the post into Google Search Console's URL Inspection tool and click "Request re-indexing" on the next screen. Even without doing this, Google will eventually recrawl and re-index the post, but this way, it will be faster.
Republishing blog posts is an effective way to get more traffic to your posts. However, you should also keep in mind that search traffic isn't the only reason to republish a post. You should do it to keep your content updated and accurate.
We hope you found these tips on how to republish your old post helpful. Looking for great content strategy to drive traffic and boost conversion? Contact us today or email at sales@computingaustralia.group.
Jargon Buster
Content Management System (CMS) – A computer software utilised to manage the creation and modification of digital content. E.g. WordPress, Drupal etc.
OG tags – Open Graph tags – Snippets of code which control how URLs are displayed when shared on social media.
Search Intent – The reason behind a searcher's query. It describes the objective the searcher is trying to accomplish.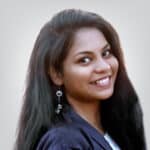 Vaikhari A