Tips To Improve Off-Page SEO
Brand recognition and steady, organic traffic mark a solid online presence. Despite having effective on-page SEO, at times, your website can fail to achieve the desired rankings. Have you ever wondered why this is so? It's usually a product of unproductive off-page SEO tactics. Off-page SEO is crucial in raising brand awareness to attract more traffic. So, how can you do that? Our experts at Perth have created a guide for you to refer to when you need tips to improve off-page SEO. But first…
What is off-page SEO?
Off-page SEO, also called off-site SEO, is a powerful tool that is crucial in boosting a site's rankings in Google. It is an umbrella term used for all techniques and actions taken outside your webpage or "off the page" to boost the site traffic. In simple terms, off-page SEO conveys to Google what others think of your website. It uplifts the authenticity and relevancy of your brand.
Gain more positive brand mentions and interactions- that is the primary aim of off-page SEO. Link building, PR, guest blogging, social media marketing etc., play vital roles in this SEO tactic. You can learn more about the importance of off-page SEO.
Tips to improve off-page SEO
Having excellent content is futile with no audience to appreciate it. Off-page SEO is what you do to make sure the content you create reaches the maximum number of potential customers. Let's take a deep dive into everything you should aim to capture in your off-page SEO conquests.
1. Link building- the unrivalled king
At its core, off-page SEO is really about collecting high-quality backlinks to your website. Google views links as votes of confidence in your website and your brand as a whole. However, while Google cares about quantity, it cares about quality more.
While assessing external websites that link to your site, Google considers the impact these sites have on the online environment. The quality depends on the impact they make and, so the best links for your sites are the ones that pass the most link juice. Backlinks from huge domains such as Wikipedia will do wonders for your site traffic. Inbound links from .org, .edu, and .gov sites will also boost your off-page SEO as these domains are considered more authentic and trustworthy.
SEO isn't just about adopting new techniques; polishing your existing strategies to their best capability is also a significant aspect of SEO. Do regular checks on your website to remove harmful and broken links.
2. Analyse competitor's backlink profiles
Relevancy is always comparative. To understand the strength of your backlink profile, you have to first evaluate the competitor profiles. Tools such as SEMrush can help you in analysing your competitors' links. Check the sources of your competitor's links and try to obtain links to your sites from them.
3. The power of social media
The mentions your brand gets on Twitter or Instagram tells Google that your brand is reliable and has a trusted following. Shares and likes will boost your business growth and help your brand stay relevant and alive. Google treats brand mentions as links, so your brand must always be seen in a positive light. Ensure your online reputation is good.
Accurately filled, attractive social media accounts are a must-have for a 21st-century business. Regular posts and a responsive service desk will help you solidify your brand's footing in the digital world. Creating and sharing engaging content will win you new followers who will turn into leads and then customers.
Observe what the general public thinks about your brand by navigating through the various social media channels. If there are mistakes that you need to rectify, do them quickly and efficiently. Always keep a good camaraderie going on between your customers and your business.
4. Blog Commenting and guest posting
Blog commenting is an off-site SEO activity that a good portion of SEO experts avoid as it can turn into a black hat practice. But when done properly, it is an excellent activity to boost organic site traffic and SERP rankings. Don't shy away from giving your opinions on topics and attracting attention to you. However, you should avoid doing it in excess. Mention your brand inside the text only when relevant, and make sure it's done tastefully.
Guest posting can often be seen as spammy, so you should be careful when you attempt guest posts. Your writings should be fair, fresh and relevant to the topic. Professionally contributing to other brands will help you build quality backlinks. It is also an excellent way to increase your brand recognition and drive more traffic to your website.
5. Build trust and get good reviews

Trust is the foundation of any customer interaction. For Google to trust in the quality of your content, it needs validation from your customers. So, how can you earn your customers' trust?
Users tend to trust sites that guarantee secured data collection and usage. Secure sockets layer (SSL) ensures that data transferred between the servers and the browsers stay protected.
Of course, just having a secured website isn't going to make customers trust you 100%. Ultimately, the services you offer is what decides your business' destiny. If you provide the promised services flawlessly, your customers would be more than happy to give you a good review as well. So, don't forget to ask customers for reviews. You can display the reviews on your sites and make new customers believe in your brand a bit more. The more positive reviews you have, the more Google will be convinced about ranking your site higher.
6. Influencer Marketing
Influencer marketing is a marketing strategy where brands work with influential bloggers and social media personalities to promote their services and products. Since these influencers have a huge social media following, your brand will be exposed to a wider audience with their help.
Influencer marketing can be paid or non-paid. According to studies, influencer marketing can generate up to 11 times the ROI of traditional advertising. It is easy to see why brands try to catch the latest trendsetting celebrities under their wings.
Ensure that you tie up with an influencer who matches your brand value and can appeal to the sensibilities of your target audience. It is advisable not to associate with social media personalities who make controversial statements as this can affect your brand too.
7. Optimise your GMB account
Google My Business (GMB) is the most trusted tool to list your contact information on the internet. It allows you to publish the most relevant listings for searches and Google Maps. GMB also lets you manage your customer reviews so that new leads would know what to expect from your brand.
Make your GMB profile keyword optimised by using the relevant keywords without stuffing. Publish weekly multimedia posts to trigger engagement. Your GMB profile should have all the latest news about your business, like offers, events, and sales. All the information you give in the GMB profile should be verified and updated regularly. Investing time and effort in your Google My Business profiles will help you improve SERP rankings and conversion rates. You can learn more about optimising GMB listing.
8. Paid ad campaigns
Paid ad campaigns are a good option to get your brand out there. Social media platforms such as Facebook, Linked In, Instagram and Twitter offer paid advertisements. Google Ads is also another beneficial service to bring more exposure to your brand. It is difficult to say how long you should wait to see the desired results from such campaigns as it depends on your target demographic and the relevancy of your products. But as they say, slow and steady wins the race. You'll definitely observe a growth in your site traffic with time when you employ paid ad campaigns.
Off-page SEO plays a key role increasing in your brand visibility. A good off-site strategy can boost your SERP rankings and bring in more traffic to your website. The above tips to improve off-page SEO can be the starting point of your SEO journey. If you have any queries on off-site SEO, you can contact us or email us at sales@computingaustralia.group.
Jargon Busters
Black Hat SEO: Practices intended to bring in more traffic but do not follow search engine guidelines and ethics.
SERP: Search engine results page (SERP) is the results filled page a search engine returns after you type in a query.
GMB: Google My Business is a tool by Google that allows businesses to promote their profiles and websites on Google search and Google Maps.
ROI: Return on investment (ROI) is a measure of the efficiency of an investment.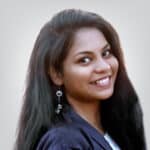 Vaikhari A