What are Internet Cookies?
Internet cookies are one of the most misunderstood characters in the cyber world. They are essential for the smooth functioning of the browsing process and also quite helpful for businesses. So why are they so vilified? Our cybersecurity geeks from Perth answer.
What are Cookies and How do they work?
Whenever you visit a new website, your browser will send a connection request to the webserver. The site server will return small pieces of data – cookies – to your browser. Cookies are text files that contain a small piece of data with a unique ID tag. These cookies are stored on your device.
Cookies are used to remember preferences and login names. When you visit that site again, your browser will send the cookie to the webserver, which helps it identify you. This information is used to offer a customised experience on the website.
We can understand this with the help of an example. Let's say you visit an online shopping site. The cookies will store information like the items you added to the cart, the items you viewed, login credentials etc. When you visit the store next time, your browser will return the cookie to the web server, which will identify it's you. The website can then show customised offers or pages based on your user preferences and browsing activity.
How do cookies help businesses?
Shopping carts, login screens that remember usernames, social media buttons, comments sections all need cookies to function. It is impossible to run an online business or website without these functions.
Cookies help businesses track user preferences that help them personalise their offers. We've already seen how this is done in the above example.
Cookies help to analyse how traffic reaches a website – search results or click ads, and which method brings in more traffic. This helps businesses streamline their marketing efforts on the most important traffic generator.
What are the security concerns regarding cookies?


Cookies generally fall into the following types barring a few variations –
Session cookies – also known as temporary cookies, store information only for the current browsing session. Once the user leaves the site and closes the browser, these cookies are automatically deleted – these help website to deliver tailor-made UX based on the current page views.
Permanent cookies – also known as persistent cookies, are stored on the user device for a longer time and come with expiration dates. These store login details and user preferences so that users don't have to log in each time and can also be served customised content.
First party cookies – These cookies originate from and are stored on your device by the website that you are visiting.
Third-party cookies – These cookies originate from and are stored on a user device by 'third-parties' – mostly advertisers and social media platforms – with the aim of tracking which websites were visited by a user. Let's say you visited a few sites that sell or review smartphones, but decide not to buy one for the time being. The advertisers on those pages install cookies – third party cookies – on your device. You then see advertisements for that product on multiple sites that you visit. This tracking is considered a violation of privacy by many, which is why…
Google is planning to phase out third-party cookies
Chrome will end support for third-party cookies by 2022. In an article by David Temkin, Google said that it would not create alternatives but instead focus on privacy-preserving APIs, which will prevent individual tracking while still deliver results for advertisers and publishers.
Cookies are not a virus
We hope this article helped clear up misconceptions about what internet cookies are and how they use your data. While the end of third-party cookies may happen soon, first-party cookies may remain to provide essential functions until alternatives are found. But with increasing regulations, users can expect to have more control over them.
Need help with removing cookies from your device? Contact us or email us at helpdesk@computingaustralia.group for 24/7 support.
Jargon Buster
Search results – or Search Engines Results Pages (SERPs) are web pages returned in response to a user query in a search engine.
Click ads – are ads where the advertisers pay a fee to the search engine every time a user clicks on the ad.
UX – User Experience is a broad term that includes all the aspects of how a user experiences a product, service or application.
Browsing session – It is a period of continuous activity of a user on a website within a time frame, usually 30 minutes (as per Google).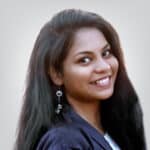 Vaikhari A