WordPress SEO in 5 Minutes – What is Off-page SEO?
Are you wondering why your website is struggling to rank, despite having a strong on-page SEO? The answer could be a weak off-page SEO. Contrary to popular belief, SEO isn't just about the online constituents. Off-page SEO, local SEO and many more contribute to the performance of your website. Our SEO experts from Perth help you understand what makes up off-page SEO. But before we get to that…
What is the difference between On-page and Off-page SEO?
On-page or on-site SEO are factors that are directly related to your site's elements and are controlled by you. Content, technical SEO, user engagement elements are all examples of on-site SEO.
Read more about on-page SEO.
Off-page SEO
Off-page or Off-site SEO specify the actions done outside of your website so that you can attain higher ranks in SERPs. The actions don't happen directly to the elements of your site. These actions include link building, boosting up shares and engagement in social media, local SEO and enhancing branded searches.
Why Off-page SEO is important
Google search is built on Page rank, an algorithm that evaluates the quantity and quality of backlinks. Last year Google confirmed that it's still a ranking factor. This makes building quality links a crucial part in ranking. The relevance, authority and trustworthiness play a significant role in a webpage's ability to rank. So, you need to focus on your link building and branding efforts to make the most of your SEO. While an awesome on-page experience helps in keeping visitors on your site for some time, off-page factors help in bringing those visitors to your site.
What are Off-page SEO Factors?

Links
Building high-quality backlinks are essential for ranking because search engines use these links to evaluate the quality of a website and its content.
Links are mainly of 3 types based on how they are earned:
Natural: Natural links as the name denotes, are earned without any action from the page owner's part. E.g., When a fashion blogger adds the link of their favourite brand in their post.
Self-created: These are earned by adding a link in an online directory, forum etc. But you need to be careful with these, as some of these linking tactics can be taken as black hat SEO.
Manual: These links are earned by link-building activities – like encouraging customers to link to your site or asking influencers to promote your website or content by sharing.
Social Media
Social media shares are not considered as a direct ranking factor by Google. But it does help in creating brand awareness to some extent. How do you do that? Use social media to engage with customers with interesting and informative content, and prompt responses to queries and comments. Enhancing interaction instead of just hard-selling, will encourage customers to share your content more, and turn those shares into visitors to your site. If it fits in with your business, influencer marketing and guest blogging can also help to improve your brand popularity.
Local SEO
If you are a locally oriented business, local SEO is an essential factor. Good reviews and ratings left by happy local customers will capture the attention of both Google and other potential customers. Google My Business is an important ranking factor for local search intent. It is a crucial factor to get you into the 'snack pack' – the top 3 local businesses in search results. You need to ensure that your GMB profile is claimed, optimised, and regularly maintained.
Tips to Improve Off-page SEO
1. Guest Blogging
Find a list of guest blogging sites and provide them with unique content posts based on each site's writing guidelines. This helps you to get in front of your targeted audience. Make sure you choose authoritative sites so that the links you gain will have high SEO value.
2. Local citations
Citations are an established ranking factor for local searches. Local citations feature your businesses' name, address, and phone number (NAP) and can occur on local business directories, websites and social platforms. Providing the correct citations about your business can help you improve local search engine rankings and rank better on Google Maps.
3. Optimise your GMB listing
It is important to optimise your Google My Business (GMB) listing by updating information about your business operations such as hours of operation, correct contact information, any special offers or discounts. Learn more about GMB optimisation.
4. Customer Review Management
Respond to Google Reviews. Thank customers for their good reviews. It's equally important to respond immediately to negative reviews that are not fake. Express regret that your service did not meet expectations and offer to remedy the situation. This helps to build trust with your customers.
5. Paid ads
Invest some amount in advertising on ad platforms such as Google Ads and social media platforms such as Facebook, Linked In, Instagram, Twitter and Pinterest. To get the most out of it, make sure to proactively monitor and improve ad campaigns regularly.
6. Influencer marketing
Find and reach out to influencers who resonate with your brand and its values. More than the number of followers, it is important that the influencer sends out responsible and valuable messages.
A good off-site strategy is essential to get you in the top ranking results – and that needs constant effort and monitoring. You can start with the above points. Or let our SEO experts do the heavy lifting for you. Contact us today or email at sales@computingaustralia.group.
Jargon Buster
Black hat SEO – specify the practices that go against the terms of service of the search engine to increase the ranking of a site or page in search engines.
Google Snack-pack – also known as 'local 3 pack'. It is the boxed area in the first results page, that displays the top three local businesses relevant to the search term.
Google My Business – GMB is a free tool that helps business owners to manage their online presence across the Google suite.
Customer Review Management – Here, it means generating online reviews and monitoring and responding to them to improve business brand image.
Article update on 03/07/2021
Added new section on Tips to Improve Off-page SEO and new terms for Jargon Buster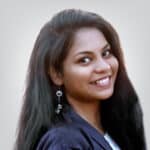 Vaikhari A